How to Create and Add a Signature in Outlook 2024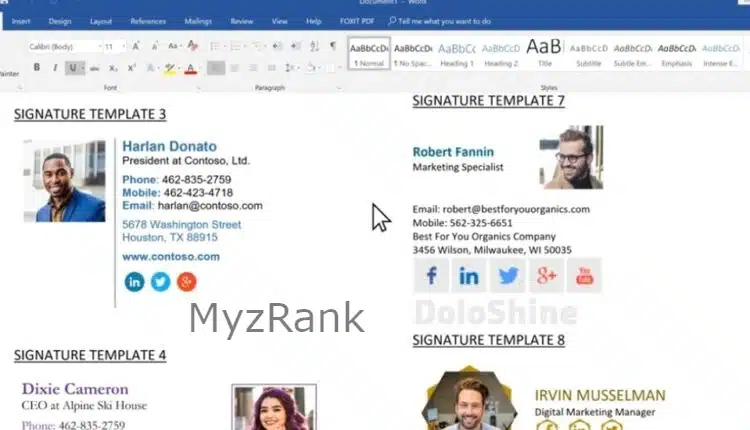 Creating an email signature may help make a great professional impression with your contacts, also this is one of the most important steps to improve your business profile. To boost your brand experience using an email signature you need to include your company logo and link to your website with a plug of products and offers, this can increase your marketing efforts and be a sign of trust to some customers.
Many users are confused or may be finding it difficult to create their own signature, that's why we've made this guide to show them How to Create and Add a Signature in Outlook 2024 in very specific details and easy steps.
Check out this Article: The 10 Best Businesses to Start in 2024
How to Create and Add a Signature in Outlook 2024
If you are not using a signature in your emails you are wasting a great chance to promote yourself and your company brand, Regarding the Microsoft update for some tools, we've made a new guide that will show how to create and add your signature in outlook in an easy way. by following the steps below:
Open the Outlook app on your computer.
From the top of the left side, Click on the "New Email" option.
It will show a new window, Click on "signature", then choose "new".
type the name of your signature and choose the mail account (address), for the messages and replies sections choose the "new sign" option.
For the empty box below, you can write your signature information, for example, company name, phone number, website…etc. You can put whatever you want, and also be sure to use the available formatting tools.
Click on the "OK" button, then go to the signature option and click Insert to a "new sign".
After you have done all the steps above, your signature will be added to the "email box".
Above the email signature, you can write the head and the body of your message.
---
Share: