Android 13 Review: Features & Problems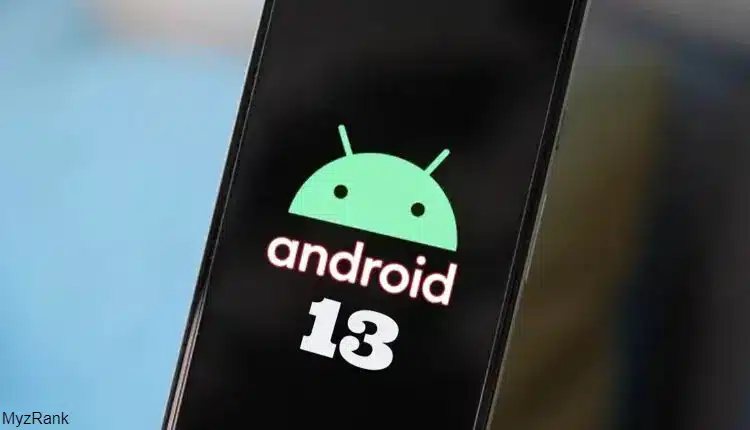 Google has launched a new version of the mobile operating system, Android 13 comes with a lot of improvements, which makes so many users excited to try it. this version of Android is officially coming for the devices that companies launch in the phones of 2023. This means if you have an old device you may not receive the update yet, but usually, that doesn't take long if your device is compatible with the version.
However, if you wanna update your phone or device to the version of any operating system, we always advise having a look at what's new and how can this update affect your device. We have experience with this new version and we are ready to give you a full report about all features and disadvantages that you may gonna face if you update your device.
Related posts:
How to Introduce Yourself in an Interview for Experienced Software Engineer
Android 13 features
The new version of Android 13 will give a new experience with your device, it has been improved to be more safe and secure for your personal data, and with a new design of highlight color, also with a lot of important additions that will make your device more professional and cool than before.
you can check all the Android 13 features from the content below:
✅ Android 13 has a new unique design and comes with advanced colors with the possibility of controlling all the colors of the system (icons, notifications, calls…) and making it look as you want.
✅ New Quick security setting, that allowed users to block their camera, microphone, and location data with only a shortcut button, and you are always notified when an app is using any authorization.
✅ The user interface has been improved, which makes your device more responsive and evolves the performance of the system so that you can get a better experience with your device.
✅ With Android 13 you can switch to Android tablet mode, just by enabling the autorotate from the up bar, so that your screen can be transformed easily between these two moods.
✅ Area glorification,  you can zoom in on any part of the screen, without effect the other content on the page.
✅ Improve night mood level, you can make your screen look more yellow when the eye comfort shield is not enough.
✅ With Android 13 you have the ability to change the type of the font, so you can make the text look bold, which can help see content more clearly.
✅ You don't need to wait for the download process to be done, run an app or play a game just when your device starts downloading it, you can also control performance settings and direct into a game, so you can have a better experience while you using it.
✅ Have full content on the whole page just by taking one screenshot, the scrolling screenshots allow you to reach the end of the page.
✅Transfer data easily, you can share all your data with an iPhone or any device just by connecting it with a cable or share wi-fi network in easy quick steps.
The article you may need: Best Android Games in 2024.
Android 13 cons
So many users after updating their devices to the last version of Android 13 are having complained about some problems and issues that have been facing them. if you are going to update your device to Android 13, you need to know the disadvantages that may be going to face.
❌ This new version may take some time to reach other devices and some old phones will not receive the update, even if the specifications are compatible with the system,
❌ Android 13 makes the icons of the apps look a little bite oversize, which can make it a little difficult to use with one hand.
❌ You will see some new advanced settings inside some apps like the camera, which going to need some time to get used to it for some users.
❌ You cannot see your contact or the history of your calls when you connect your phone to a car.
❌ Battery drain, when you update your device your battery performance may get the effect, so you may gonna notice your battery is getting low faster than before.
these problems may be just temporary and Google will fix these issues with a future update as we have as we saw in the previous versions.
How do I upgrade to Android 13?
Google announces the launch of Android 13, which will available be on new Android devices, that have been launched in 2023, you can also update your device if it is compatible.
You can check the upgrade status of your device, by following the steps below:
Go to setting.
Click Software update.
You will see a notification, of all the updates that your device, and you can download and install the upgrade version from there.
If your device is not received the update yet, you can experience the Android 13 version, by setup a virtual preview, follow these steps:
install the version of Android Studio on your computer.
Go to click Tools, then SDK Manager.
Select the last version of the Android emulator.
After the version installs are done, click tools again, then AVD Manager.
from there, you can follow the instructions to create a new virtual Android 13 device.
---
Share: