The best Android phone to buy in 2024
Android is one of the most popular operating systems that run on phones, many brands are using this OS on their devices like Samsung, Xiaomi, Huawei, OnePlus, and a lot more. Many people are going to this machine side because of the large opening options offered. Google has been continuously launching new updates for this system and it still putting a lot of effort into making always look better, One of the most important reasons that people choose this software is the fact that it supports large options of devices with different budgets, which mean that you can get an android device at any time with any cost you can afford. However, in this article, we will be showing you a list of The best Android phone to buy in 2024 according to many factors such as performance, design, price…etc.
Check out this article:
The best headphones you can buy in 2024
Best Laptop for College Students 2024
1. Samsung Galaxy S23 Ultra 5G
The No. 1 Android phone in the world in 2024.
The first look of the Samsung Galaxy S23 Ultra has already been released which shows a new design compared to the previous version (S22 Ultra) the frame comes tinier in this version and the camera module of the s23 Ultra has a new feature which s the real-life picture that will make a great improvement in the close shoots, also the camera lens looks like the watch5 pro with ab elevated edge around the glass which can enhance the overall look of the model.
The S23 Ultra 200MP main camera gives very high-quality shots, and it works very well even in bad lighting conditions like dark places or during the night, even though there is no improvement in the zoom, it remains the same as the 3× and 10× zoom camera specs in the S22 Ultra.
Pros
+ High performance
+ Excellent design
+ Nice camera
Cons
− No improvement in fast charging
− Expansive price
Check out this Article: Best Budget Android Phones in 2023
2. Google Pixel 7 Pro
I have been using this device for a few months now and it gives me a great experience from the processing speeds of the cameras and how the applications are handled in the system.
The sort of thing that I noticed first while I'm using this device is the built quality that makes this phone looks away fancy and premium while you hold it, this device is also one of the flagship phones that comes recently from Google. It shows a great improvement in the battery life, performance, and also volume of speakers which looks way better than the previous module of the Google Pixel 6 Pro. From the last year until now, the Google Pixel 7 Pro is still one of the best Android phones in 2024.
Pros
+ Cool photo features
+ Excellent design
+ Fast performance
+ Big battery life
Cons
− Mushy volume buttons
− Low speaker voice
Check out this article: Best DS Emulator for Android in 2024
3. Huawei P50 Pro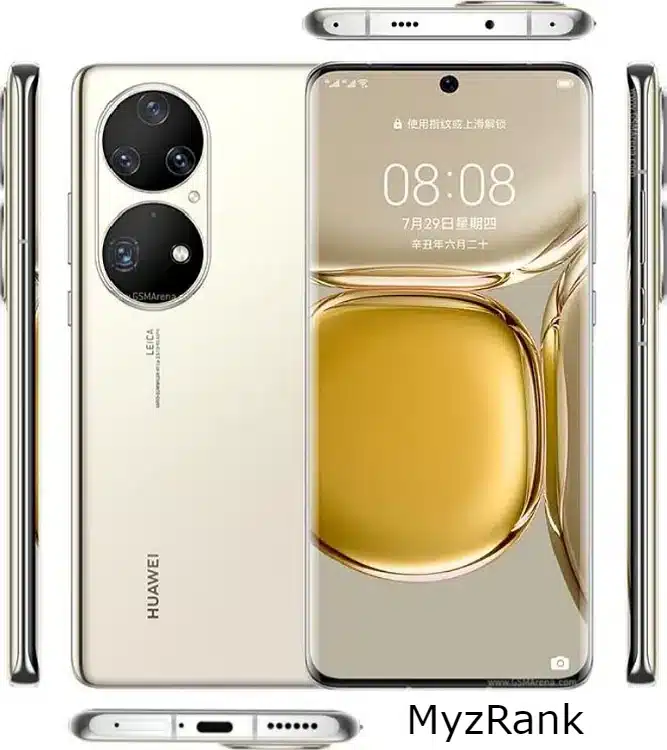 The P50 Pro is the latest Huawei phone now, even though it could be a little old for some customers, it still has everything you looking for, the perfect design, strong performance, and a High-quality camera… it is still actually a big competition to the new flagships phones in 2024. However one of the amazing things that I like in this phone is the screen quality that comes with a resolution of 1228×2700 and a refresh rate of 120, also with over 1 billion colors, it provides a nice Gaming experience with the great Harmony CPU and 12GB of Ram. From the camera review, it deserves a high rating, I do consider it one of the best camera phones in 2024 because of the advantages it provides in imaging accuracy.
Pros
+ Good zoom camera
+ Strong performance
+ High-quality screen
Cons
− Big size
− expansive price
4. Google Pixel 7
The Google Pixel 7, this standard version comes with small changes including a slightly compact size. One of the things that distinguishes Google phones is the hype generally of the camera and software experience also the limited availability in certain markets, the new Google Pixel 7 doesn't come actually with great looking design or a solid performance, but it still works very well with any task. You get a small brighter screen, a nice selfie camera, and an improved Google CPU with the G2 chipset. Even though the device looks smaller it is very hefty though that comes from the fact of the high built quality. the back of the device is made of gorilla glass and the frame of aluminum. However, this device is available at a very good price which may be your best choice if you are looking to get one of the Best mid-range Android phones in 2024.
Pros
+ Good Android experience
+ High building quality
+ Great deal
Cons
− Shooter battery life
− Heavyweight
5. Samsung Galaxy S22+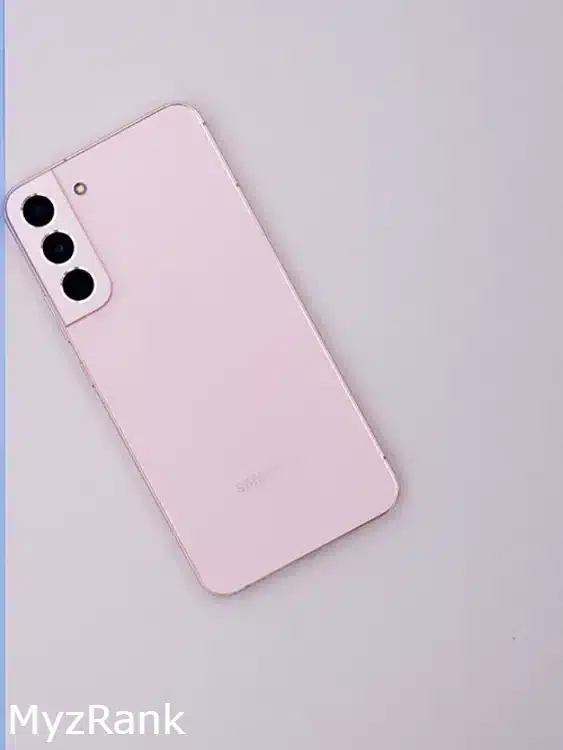 Samsung Galaxy S22+ is the middle module between a more standard base and a more powerful ultra, it was released last year but it still supports the new updates and I do consider it one of the top phones that have been ever made by Samsung. To spend less money on the Ultra versions is a great option that I'm sure will do a great job for most people.
The design of this phone looks so different, from the back is flat resembling, even if the curved borders do a better job at ergonomics it is a chunkier phone which users can be okay with. The size of this phone is quite big and comes at 6.6 inches, which can be a great advantage for users who like bigger screens for a better watching experience and gaming, especially with high processing capability and large random memory.
Pros
+ High performance
+ Nice screen
+ High connectivity rate
Cons
− Bad camera during night shoots
− Low-charging speed
6. VIVO X80 – Best Android Phone 2024
The VIVO X80 comes quite differently from this time, I don't usually recommend a "VIVO" brand, but I would say it is worth buying in this module.
From the back of the device, we have the triple camera setup, the main one comes with a 50MP sensor and it is made by Sony IMX 866 which shows a great improvement from the previous 766 that came last year, we have both the 12MP Ultra wide and the telephoto cameras and besides of the high-quality lens, there are also many photography features that can help improve your shots from different angles.
From the performance we have the dimension 9000 chip is quite interesting, it is one of the highest performances in terms of the Geekbench 5 score, which is very difficult to find on any other device.
Pros
+ Nice performance
+ lovely camera
+ Good cost
+ Android 13 support
Cons
− Doesn't have a 2K display
− There is no Gimbal OIS
7. Redmi Note 11 Pro+ 5G
The Redmi Note 11 Pro+ is a middle-range phone that comes from Xiaomi with a 5G chipset, it brings a unique look, from the back we have flat glass and plastic from the frame sides with a matte metallic-looking finish the device looks very sleek and minimalistic. it does support the IP58 rated splash and dust proofing which is one of the premium features that come back from previous modules, the 6.67-inch display from AMOLED with 1080p resolution and fast 120Hz with gorilla glass 5 protection to help the screen stay safe from damage, I do consider this display very good for a mid-ranger phone. Xiaomi is offering this device for around 300$ which is a great deal for a 5G Android phone.
Pros
+ Support 5G chipset
+ High-quality screen
+ Low-price cost
Cons
− Bad camera quality
− Does not support 4K capturing
Check out this post: Best Xiaomi Camera Phone in 2023
8. Meizu Pro 7 Plus
The Meizu Pro 7 Plus is the only smartphone in the world that comes with such amazing specifications, it has a 10-core 10nm Helio x3 and supports 6GB of RAM. This phone retails for around 500$, making it slightly cheaper than most flagship phones on the market. One of the most interesting things about this device is the secondary display on the back which has about 1.9-inch to 40 by 536 AMOLED panel that switches into a rather sharp small screen and it could be very useful for different tasks like taking a selfie with the back cameras and control the music, change the volume of the sound…etc, However, if you don't like it you can easily disable it from the settings.
Pros
+ Very strong performance
+ brilliant camera
+ Cheap price
Cons
− Small screen
− Low battery life
Read also: Best Android Games in 2024
9. OPPO Find X5 Pro – The best budget Android phone 2024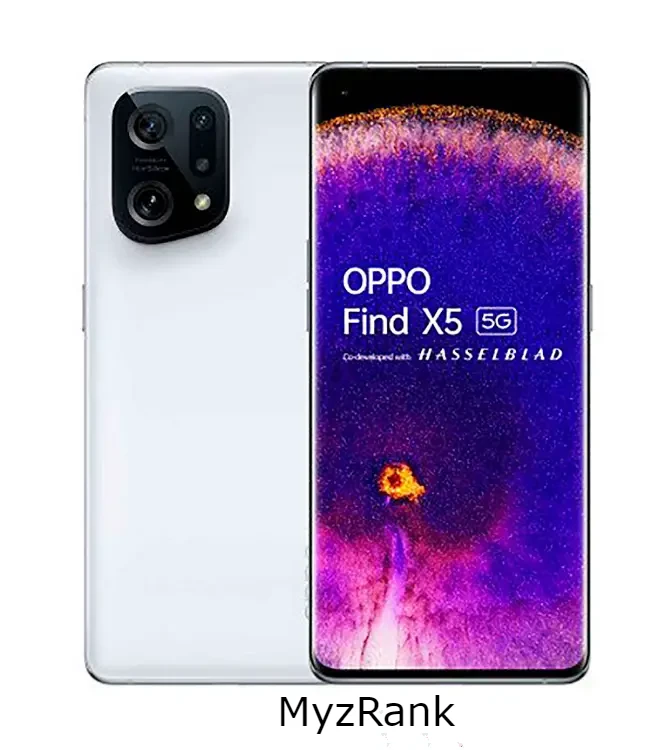 The OPPO Find X5 Pro comes with Qualcomm Snapdragon 8Gen 1 which is the one of latest flagships that we're seeing in Android phones, it has 12GB of RAM and 256GB of storage, a 6.7-inch display supports IP68 water resistance and, looks very fancy. From the back, we have two 50MP rear cameras and a 12MP telephoto, the front camera comes with a 32MP shooter with a hole punch. The device has an extreme building made of nanometer microcrystalline ceramic. Even though this phone doesn't support a 5G Network it has good connectivity that goes with a 4G+ chipset, and it gives a great experience in running multiple tasks and saving battery life.
Pros
+ Smooth backing material
+ Big battery life
+ Good price
Cons
− No microSD expansion
− Limited color available
Check out this article: The best Android phones for 2023
10. Samsung Galaxy Z Fold 4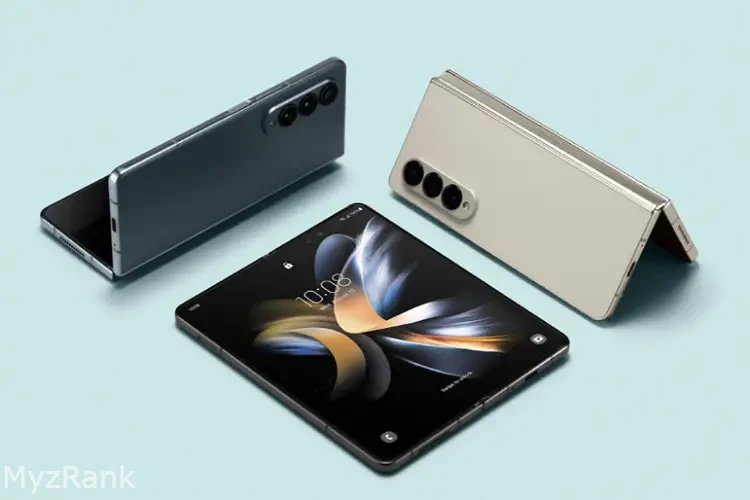 The best Android flagship phone 2024.
The Samsung Galaxy Z Fold is one the most unique designs that we've ever seen, even that there is many users don't like it because of the weird look or because it could be more likely to break or damage the screen, it still actually has many fans and it achieves a high level of sales also, Samsung besides of the performance has honestly improve the building quality on this module.
One of the most interesting things about this phone is the switching mode between the main 7.6-inch tablet screen and the cover small display, The flex mode on YouTube is very nice as you can have comments or other videos below or you can split the screen with two cooler apps. The Hinge in this module has been reduced and the mechanism works more refined, also the front camera is now more invisible because of the camouflaged and the pixel density that has been increased while also reducing the layout size.
Pros
+ Switch Screen mode
+ Brilliant camera
+ High building quality
Cons
− Low charging speed
− Expansive price
---
Share: