Best Apps for Solo Travelers in 2024
Traveling is one of the great things anyone can do in their life, in some cases, you may want to go on a trip to spend time alone or maybe you just can't find the right person or group to go with. However, traveling can be a little difficult depending on the place you are going on to and especially if you are planning to go on your own.
Visiting new places will surely require some preparation from you at first, to help you get a nice jaunt, we've made a list of the Best Apps for Solo Travelers in 2024 that will assist in different sides such as communication with locals, discovering new places and, meet others that share the same passion as you.
Read also:
Best Free Budgeting Apps of 2023
Best Free International Texting Apps in 2023
1.
TripAdvisor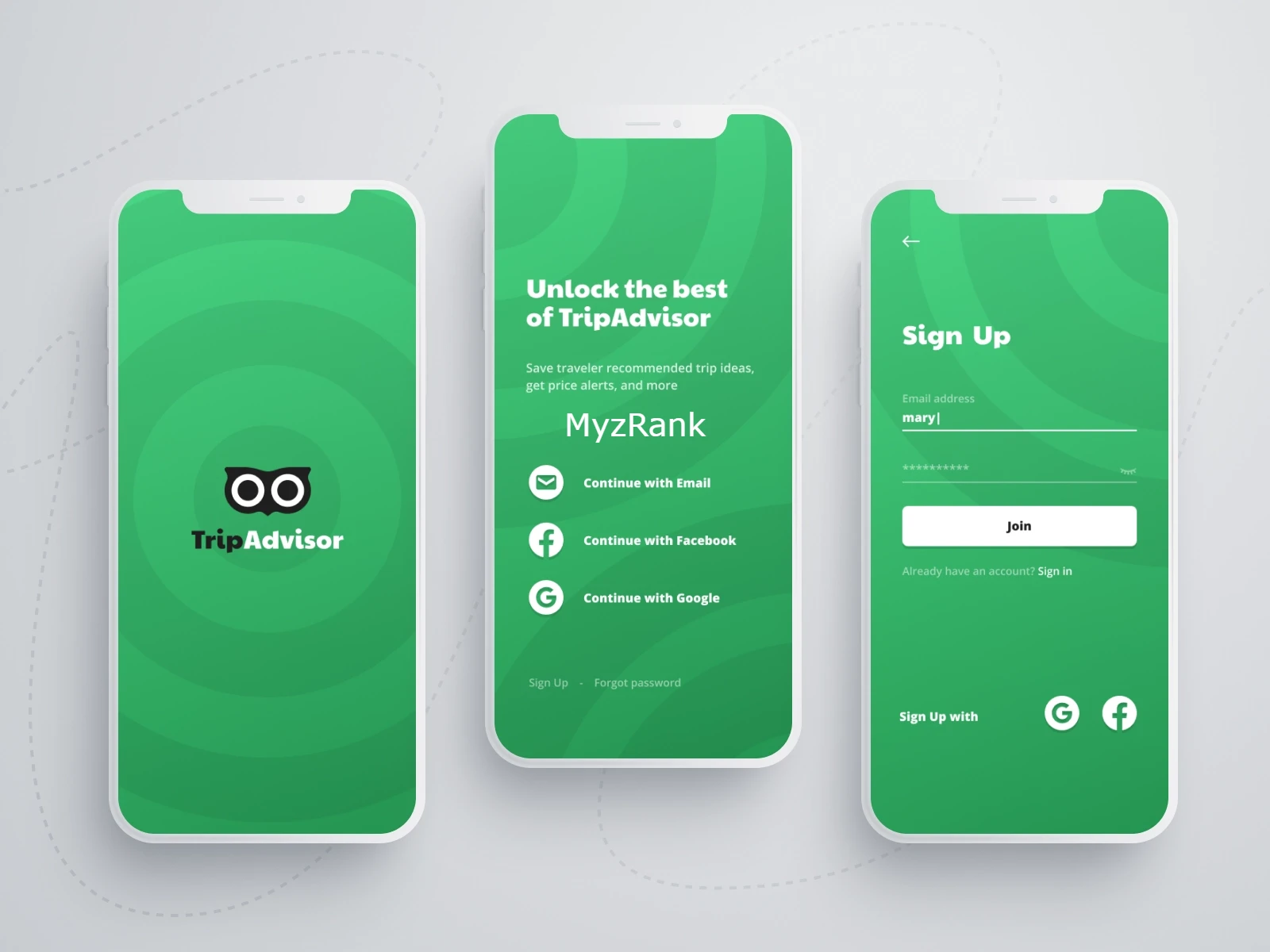 This Wonderful app was released in the last few years, and it's got over 100 million downloads at the Google Store, a rating of four and a half from five stars to a million users, it does prove the quality of capability in helping travelers. It's very easy, it's a general app for the lives of tourists, it gives you the cheapest prices to book a hotel with the advantage of choosing the right reservation near you or your city, and it shows people's ratings on it as well.
It also allows you to compare the prices of airline tickets, offers the cheapest travel agencies, and the most important tourist activities you can do in the city, and gives you a chance to book tickets for the cheapest prices, from the app you will see people rating them mixed with the photos of the trip. You can also discover the best restaurants nearby with the photos and the status of the restaurant, whether it's open or closed, and the working time, also the app suggested to you the best shopping centers available in the city, with pictures and working times.
2. Airbnb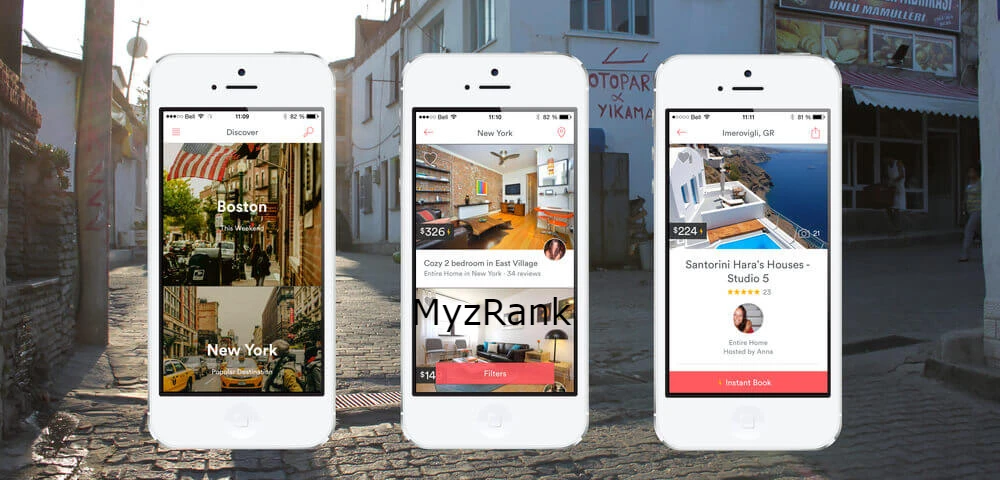 Best solo traveler app 2024.
Airbnb is a marketing app that allows you to search and find unique places to stay around the world, from rooms or couches to an entire apartment or farm based on price, convenience, and more. Airbnb covers a range of prices in more than 34,000 cities in about 200 countries around the world, which means that an enterprising or resilient traveler has some interesting options to stay with during his next trip. Just enter your destination and dates, filter the results based on home-staying type, and choose what works for you! For last-minute travel, you can also look for only accommodations that don't require pre-approval.
Checkout: Best Ways to Make Money Online 2024
3. Skyscanner
The best travel booking apps.
Who wouldn't like to find a cheap private airline ticket to a high-priced destination like Europe? This mobile app looks at millions of trips from more than 1,200 sources and then gives you the best options available (whether it's the cheapest route or the easiest route). Plus, the easy charts feature at Skyscanner lets you look at the cheapest days or months to travel to your destination and sends you a notice of price changes. The app also helps you find the best air ticket prices by alerting you when prices go down.
4.
Expedia
Best apps for solo travelers 2024.
This app has appeared in the past few years and so far it has more than 10 million downloads, due to its amazing features and the number of facilities it provides. With this app, you will save time, you can easily reserve a hotel or plane ticket, and you can also buy a car at a time! The app allows you to take many tourist activities and tours in the city with prices and images and also prepares you for a cruise which includes the highest-rated hotel, the car, and the activities. This makes it easier for the tourist to make reservations with quality assurance, or even to book cruises in boats and yachts.
Read also: The Best Travel Apps for 2023
5. TripIt
This app will leave you amazed that you haven't used it before, Tripp, organizes all your paths in one place. You can enter your reservations to automatically send them to Arrange It. It will allow you to view travel confirmations, itineraries, airline tickets, hotel booking information, rental car reservations, ferry tickets, and driving directions. All without ever leaving the app.
TripIt also makes it easier to share your trip plans with whomever you want. For premium service, TripPro (€44.39 per year) enhances your organizational capacity with additional features such as flight-time alerts, recovery notices, and the ability to track reward points, as well as a currency converter, list of connection and transformer requirements, tips for tipping, and more… for 180 countries!
6. Hopper
Best travel apps for flights.
Hooper is a favorite app for thousands of travelers around the world and is one of the best-ever travel apps. This amazing app uses a huge database of airline prices and relies on a historical price base to predict when prices will likely drop to different destinations when they will likely change, and when the best time to buy a ticket for a particular date and destination will be.
Hooper shows you a calendar for next year with color-coded dates to reflect historical average prices. The days in green are the cheapest, followed by light orange, dark orange, and red, with red indicating the most expensive days to book airplanes. You can see flights at specific dates or destinations, and the app will let you know if it's worth buying now or waiting and notify you after the price falls down.
you can read this post: 5 Best Apps to Learn Japanese for Free in 2023
7. PackPoint
Free travel app.
Packpoint helps you create a list of travel purpose packs based on your trip by providing a checklist of travel basics you need to pack. Depending on the nature of your trip. Users simply create a trip definition statement that contains their destination, length of stay, and purpose of travel.
The PackPoint app would then create a customized list of baggage and package items. Consider whether you're traveling for work or pleasure, and the type and amount of clothing to pack based on weather expectations and other factors. Just enter the dates, location, travel type, and activities you plan to do. The app will create a list of items you need to bring. In addition, if you have access to laundry facilities at your destination, PackPoint enables you to make calculations to wash your clothes to wear them multiple times. This app is one of the best travel apps that keeps you from getting too distracted.
8. Roadtrippers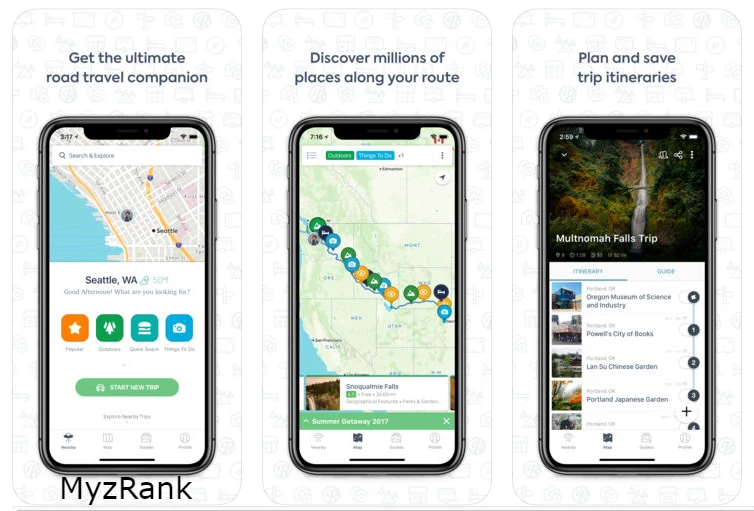 The best international travel app.
From now on, you won't worry so much about planning any road trip. Why? It helps you find everything from restaurants and diving areas to hotels, national parks, scenic spots on that route, and other points of interest. The app even has a pre-dedicated guide for popular trips.
Users can plan trips in the app or on the Road Trips web portal and save places and stops in the program trip that allows you to sync across multiple devices for ease of reference. The app allows you to plan your trip with up to 7 destinations for free. After that, there's an option to upgrade.
Check out: Best Travel Apps Every Traveler Should Know About
9. MeetUp
Wouldn't it be nice to meet and talk to locals from the country you're visiting, especially if they share your interests? Meetup can help you connect with people of common interest.
The app shows you groups formed around special interests in your city. including photography, cinema, yoga, cooking, hiking, and more. You can join groups to get updates about specific events you may want to participate in. The app can also help with communication, as there are many groups dedicated to business and technology. You may be able to join a shared workgroup. Travelers with children can participate in family-friendly gatherings. It's one of the best travel apps for solo travelers to make friends and connect with others.
10. App In The Air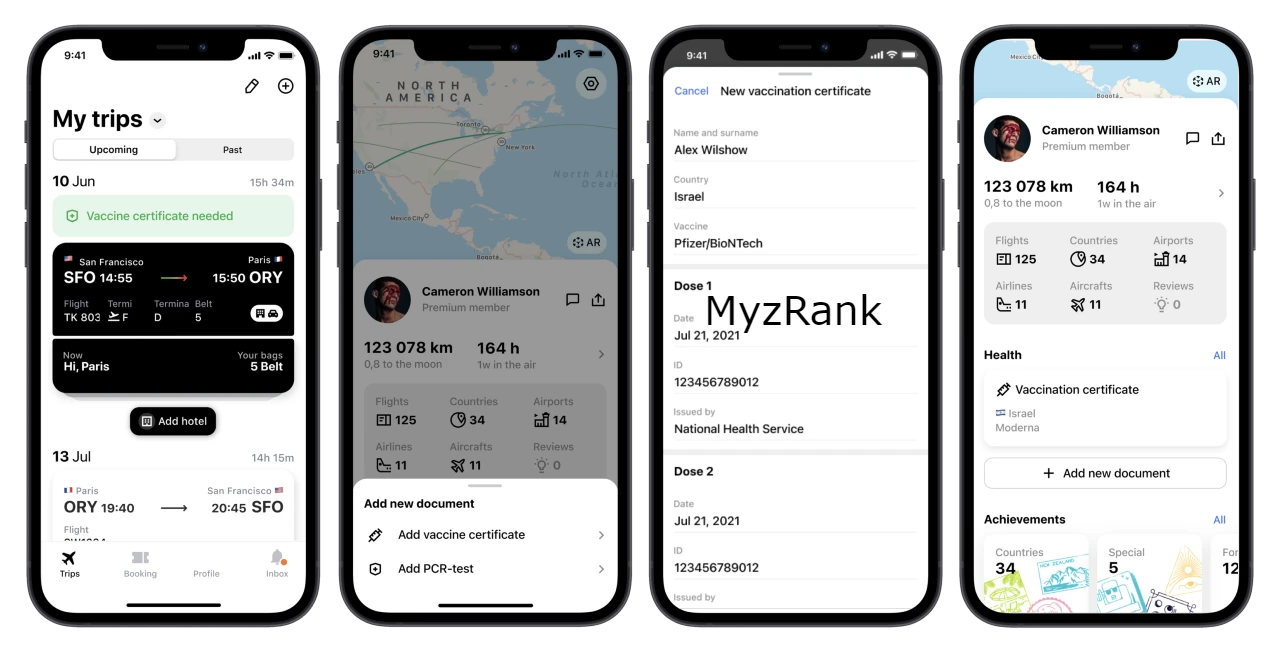 The app was listed as the Best App from Apple. Not only does it track flight paths, boarding tickets, and frequent flyer programs, but it also tracks boarding and landing times. This is in addition to the current waiting processes for access registration, security, and customs. AppInAir summarizes all of this information so that it is easily referenced quickly, with useful additions as well.
You can combine the app with TripIt, track rewards, and view in-flight amenities through augmented reality, it helps you know if the luggage bag is the best fit for your next trip. Also, if you're the competitive type, you can keep "scores" of all the places you've been on the worldwide leaderboard.
---
Share: