Best Free Workout Apps for Beginners at Home in 2024
Training your body does not depend on the gym, in fact, you can actually work out and get the shape you want just from the comfort of your home, and also without the need for any kind of gym equipment. However, if you are new to workout, it may be hard for you to find the right workout program as a beginner depending on your current form level.
There are many workout apps that offer free home workout plans, but not all of them are actually worth it, that's why we've made our research to provide you with the Best Free Workout Apps for Beginners at Home in 2024 that you can easily download on your smartphone and start following their plans which will give a useful instruction of exercises and diet as well to help you look better and achieve your physique goal.
Related posts:
Best Free Hidden Call Recorder Apps for Android in 2023
Best Piano Learning Apps for Beginners in 2023
1. Fitbod Workout & Fitness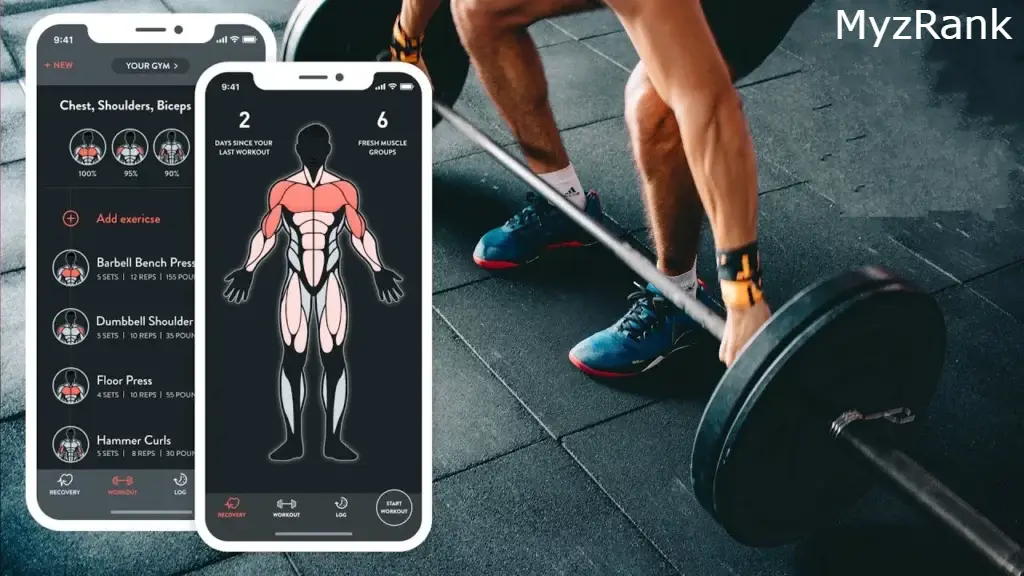 Fitbod Workout & Fitness is a great choice, it is one of the best apps for home exercises for fitness, diet, and fat-burning without equipment, gives you a daily exercise routine to stay fit at home without having to go to gym halls and provides you with customized sets of time-specific exercises such as muscle-building exercises, situps, and exercises for the abdomen, chest, legs, and arms, as well as body-building exercises.
Most exercises in the app do not require equipment and equipment developed by experts in the field and can help you burn fat, build muscle, lose weight, and more.
2. Nike Training Club: Best free workout apps for beginners at home 2024
Just like Google Fit, the popular Nike Training Club is also one of the best Android and iPhone apps for completely free fitness with no advertising or in-app purchases. It offers more than 160 free exercises focusing on strength, endurance, or mobility exercises, offers three different levels of difficulty (simple, medium, high), and also supports many different languages.
Also, the fitness tracker app contains a full set of focused exercises that target your abdominal, triceps, shoulders, and every other part of your body. By using this app you can stream to a TV device using Apple TV, Chromecast, or an HDMI cable. Also, the app allows you to monitor your fitness activities and record other activities such as running, walking, and playing football and basketball, with others.
3.
Strava: Track Running, Cycling & Swimming
Strava is a very unique app and is considered one of the best fitness and exercise apps for Android and iPhone OS that allows you to track running, set a cycling path, and analyze your daily training with all the statistics. One of the exciting features of Strava is that it contains a Leaderboard where you can challenge yourself or compete with other app users.
Strava includes a GPS tracking and distance calculator and mileage counter, the app can be an excellent choice for training Cycles. Access the largest network of roads and aisles and discover new ways to run or ride a bike. It's free without ads and has in-app purchases.
4.
Lose It!: The Best Free Fitness App 2024
The Lose It app from FitNow for Android and iOS has been developed to help you achieve your sports and nutritional system and other wellness goals. Users can begin to record their food and exercise, using the calorie counter in Lose It!, along with prescription builders and sports planners, to keep consuming the same daily amount of calories.
Lose It also integrates many health and fitness platforms, including Fitbit, MapMyFitness, Nike+, and Strava Users can join support groups to compete with other users in sports challenges. From eating more vegetables to getting more exercise, this app manages your whole lifestyle. The app uses a built-in pedometer on your mobile phone to track your steps.
5.
Sworkit
Instead of focusing on establishing an exercise routine, Sworkit, which runs on my system (Android, iOS), makes users create exercise systems as goals they want to achieve. Choose whether you want to get into vigorous exercise, yoga, cardio, stretching, or Pilates, or do a routine for you, adjust duration, or do random activities that fit your exercise goals.
Each exercise is different from the others so make sure you stay alert and never get bored with the exercise. The premium version of this app opens up more features such as cross-training, exercise history, and the ability to thoroughly memorize exercises done specifically for you.
---
Share: