Best Free Note-Taking Apps for Android in 2024
Nowadays taking notes seems a lot easier than ever, with the new app's technology you can take many different types of notes and save them on your smart device with just a few clicks.
As a student taking notes can be essential for you, so there will be a lot of details that you will have to remember, instead of using handwriting paper which will make this task appear harder, especially with graphic and drawing notes. There are many 3rd-party note-taking apps that you can easily install on your device. We've tested over 200 apps to provide you in this article review with the Best Free Note-Taking Apps for Android in 2024 that come with many great tools and features that will help you stay organized and tight in your work.
Checkout:
The 5 best note-taking apps for iPad in 2024
1.
ColorNote
The best note-taking app for Android.
ColorNote is a full-featured Android note-taking app. Signing in to the app is unnecessary, but you must do so if you want to sync your notes and use online backup. The first time you open the app, it takes you through a really nice tutorial, you can choose to skip it but it's beneficial. You can configure the app in three topics, including a dark theme. Once you've typed a note or checklist, it will be saved automatically when you press the return button.
You can set a specific time or day to remember notes. In addition, you can install a note or checklist in the status bar if you are of the forgetful type. Another useful feature is the AutoLink through which the app automatically detects web links or phone numbers in your notes and takes you to a connection program or browser with a single click, saving you from copy-pasting hassles. Regardless of all these features, you can change the color of your notes, set revision tools, organize notes by calendar view, lock notes with your password, share notes, and more. The app is free to download and free of ads.
2. Google Keep
Google Keep is an ideal app for those who want to capture a lot of notes, lists, audio, and photos. The Google Keep app allows you to create and access your notes anytime and from almost any device.
The app also includes location reminders. When you save your destinations, a reminder appears when you arrive at the specified location. You can scan documents such as invoices or receipts and add them directly to the app. Keeping notes also allow you to add team members to collaborate with them in real-time.
You can organize your notes using color coding and labels. Integration with Google services such as spreadsheets, calendars, and other apps makes it easy to work with them. Most importantly, the app is free for the first 15GB of use and can be synced across multiple devices.
Check out: The Best Free Note Taking Apps to Use in 2023
3. FairNote
Best free note-taking app for Android.
FairNote is one of the latest note-taking apps. It features a simple interface and a multi-dimensional design with a tagging system to facilitate organization.
The app places a greater emphasis on security, with optional note encryption utilizing AES-256 encryption. Additionally, professional users can set up their fingerprints to encrypt and decrypt notes as needed. It contains most of the features you will need, the free version also offers the majority of the qualities. Premium features can be accessed by upgrading to the paid version, only around 1 dollar/month.
4. Material Notes
Material Notes is a highly popular note-taking app that allows users to create text notes, lists, and more. The eponymous feature of the app allows for the customization of note backgrounds, ensuring optimal organizational functionality. This function has been emulated by several other note-taking apps. Additional features include calendar support, backup capabilities for both internal and cloud storage, and more. Notably, Material Notes includes task-list functionality, making it a comprehensive and versatile tool for productivity.
Best of all, this app is completely free, making it an accessible choice for users of all levels.
Read also: Best Free Workout Apps for Beginners at Home in 2023
5. EVERNOTE
Best note-taking app with stylus Android.
Evernote supports all types of file formats, from PDF files to PowerPoint presentations. The service will help store all types of files. It allows you to add emails, web pages, handwritten notes, images, or even audio clips.
Evernote's most impressive feature is its organizational capabilities. Using the tagging option, you can easily create, sort, and retrieve documents. Its search function allows users to find specific documents using keywords. It's amazing that you can access Evernote offline on paid plans. Unfortunately, this feature doesn't apply to the free plan. There's also a limit to using only two devices. Additionally, you'll get less storage space when using the free plan.
6. BlackNote
BlackNote is a simple, easy-to-use note-taking app. It functions like most other note apps with standard features like note organization, lists, UI item options, and more. However, BlackNote has a neat and user-friendly interface that packages all of these features in a concise manner. You can also easily search for your favorite notes and close the app to maintain privacy.
The free version of the app includes ads, but you can remove them with a $2.99 in-app purchase. Overall, we can say that BlackNote is one of the most outstanding note apps.
Checkout: Best note-taking apps for your phone or tablet
7. LectureNotes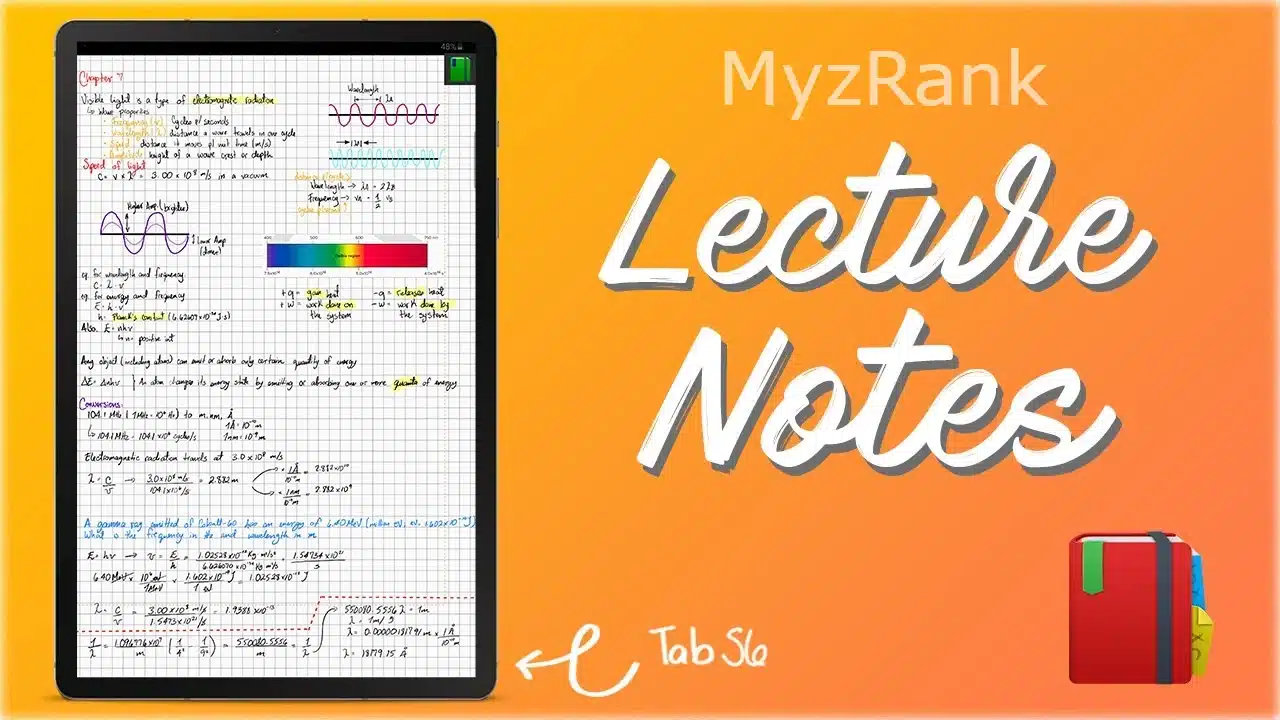 The best handwriting note-taking app for Android.
LectureNotes is a robotic app for handwriting note-taking app, especially with a pen. It was designed while the user was in the university (or school) in mind, for example,
It was designed while the user was in the university (or school) in mind, for example, the lecturer was used to prepare students for a lecture or even for actual teaching (by writing on the device and highlighting screen content to the public) or the student who was used to take handwritten notes during a lecture. However, the app is suitable for different types of users, such as business people who use it for business notes and sales offers or artists who create charts and drawings. The main target devices are disks with Android OS. The basic functionality works on all devices, but it does not support some dependent countries for some reasons such as pressure sensitivity. NOTE: There is a free trial version for testing if the app is suitable for you. A free, fully functional demo -limited to eight pages in the notebook.
---
Share: