Best Offline Music Player for Android in 2024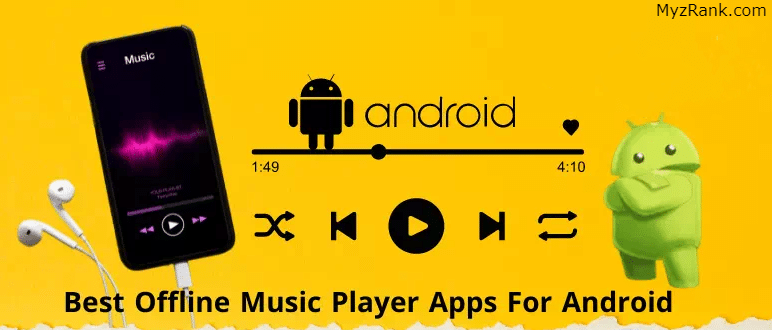 Playing music is one of the most common tasks we all use on our smartphones, as the internet nowadays allows you to access and listen to any song you have in mind. Many streaming apps such as Spotify, Apple Music, Deezer, and others contain millions of songs you can easily play on your device. However, these streaming apps will require you to a paid subscription and stay online, which most users don't prefer.
In this guide, we've made a list of the Best Offline Music Player for Android in 2024 that you can easily use it to listen to your favorite music in high quality anytime and anywhere for free and without the internet.
Checkout:
The best headphones you can buy in 2024
1. Musicolet Music Player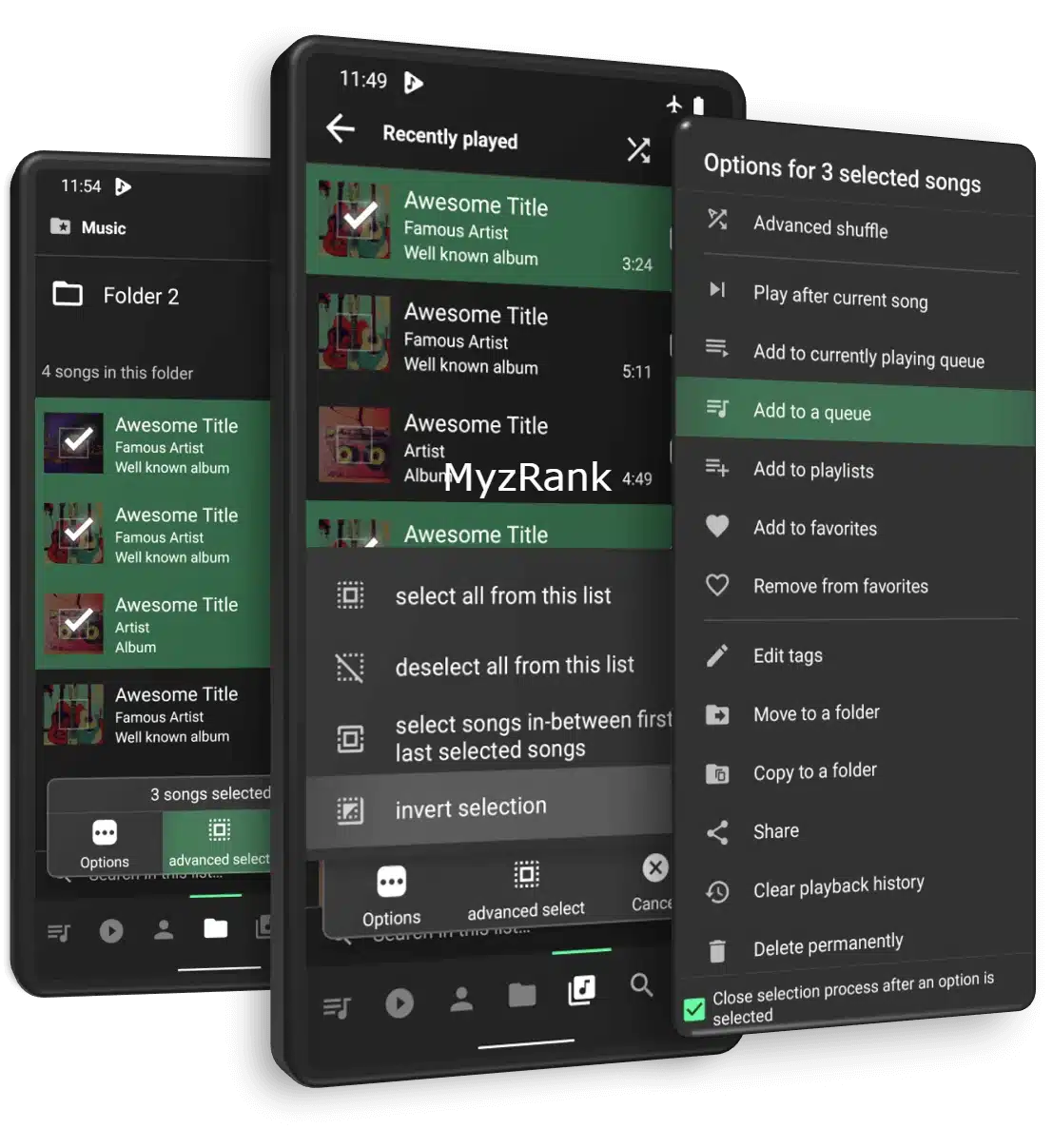 Best music player for Android.
If you're looking for the best ad-free music player for Android, this app will be the best for you. The app has a very beautiful and organized interface that is free of ads or unnecessary elements. With this app, you can view, organize, copy, rename, or delete audio files.
The app supports playing audio clips available on your phone in all formats, and of course, it has an Equalizer feature to improve the sound quality. It also allows you to adjust separate settings for speakers, headphones, and more.
One of this app's features is also that it supports adding interface elements to your phone's home screen. It also allows you to add shortcuts to specific songs or playlists on the home screen for immediate playback with just a click. Therefore, if you want to download an MP3 music player full of features and free of ads, the Musicolet player would be a great option for you.
2. Slacker Radio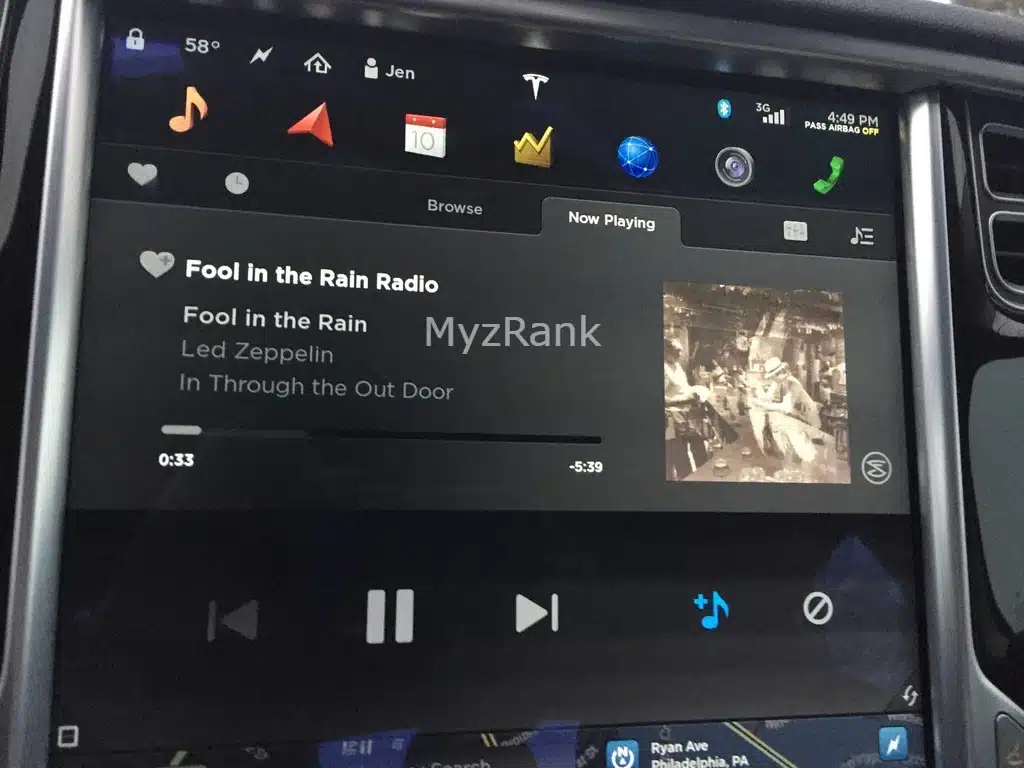 Slacker Radio is a professional music player that is designed specifically for Android and works without the need for an internet connection. The app features a beautiful interface and smooth and easy-to-use control.
Slacker Radio is a multi-functional radio app for your phone that is enhanced with artificial intelligence. It can save different types of music and even the artists that you frequently listen to. Another function is that it works as a music player with some features such as automatically discovering your favorite music genres and combining them into one music playlist, and the most important feature of the app is that it works offline and completely free.
Check out: Best DS Emulator for Android in 2024
3. AIMP Music Player
Best offline music player for Android.
The app is for Android. It is very easy to use because it uses the old approach based on playlists to play music. It also supports all possible music formats such as mp3, ape, mpga, ogg, umx, mode, mo3, it, s3m, and many more.
The app also comes with built-in light, armor, and black themes. You can also customize the theme according to your preferences. It also comes with features such as an equalizer, direct HTTP streaming, and volume normalization. If you want a simple music player app, AIMP is a great option.
4. VLC for Android
VLC is one of the most well-known and established apps for playing media files on computers and smartphones, including audio and video files. One of the most important features of this program is that it is completely free and without ads or paid features, allowing you to use it freely.
In terms of features, the app has an elegant and clean interface and supports all audio and video formats. It also has the feature of an equalizer, filters, and effects through which you can enhance your music. Therefore, VLC is considered the best ad-free music player for Android phones.
5. JetAudio HD Music Player
The most used app to listen to music.
JetAudio HD Music Player is a long-time favorite for Android users because it has enough features to be better than most other music players, yet it is still simple enough for everyone to use.
This offers a variety of audio extensions that come as additional components, so you can adjust your music experience a little more than usual. In addition, it comes with a complete equalizer (with 32 presets), simple effects like bass boost, tag editor, tools, and even MIDI playback. The free and paid versions are practically identical. The paid version only removes ads and adds themes.
6. foobar2000
foobar2000 is a free music player for Android without ads, simple yet elegant. You can access your favorite music with just a few clicks. It offers some great features such as an advanced sound equalizer, ideal for most music lovers, user interface elements, scanning, ID3 tag editor, no ads, themes, and support for the most popular music files.
This music player app is attractively simple, which provides great fluidity in navigating through menus and copying. It is definitely a local music player worth trying.
Read also: Top Free Offline Music Apps for Android/iPhone in 2023
7. Lark Player
The best app to download music and listen offline on android.
Lark Player music player is available in Google Play Store for Android phones, where the app comes with over 100 million downloads. Whatever features you're looking for in your music player app, you'll find them in this app, and perhaps the most prominent of these features is the ability to customize your audio experience on your phone through sound effects and sound equalizer, which allows you to improve the sound quality and clarity as it has many pre-set modes such as Classic, Flat, Hip Hop, Jazz, and Rock. Of course, this program supports all formats including MP3 and WAV, and it also supports playing videos, whether in MP4 format or any other format.
8. n7player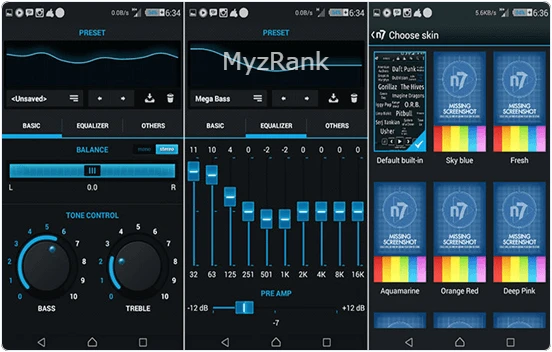 n7player is a music player that tries to do something a little different and succeeds. Instead of arranging music playlists in different ways, n7player creates a massive gallery using a collage-style approach to music. With this feature, you can swipe left or right and change the music. It also comes with a 10-band equalizer, volume normalization, tag editor, cleaning, and a range of other features.
Much of this is certainly not part of the options for those looking for more powerful music management, as you may have to look elsewhere if you want something more professional. However, if you want something that looks impressive, this is the right app for you.
Check out: The Best Screen Recorder for Android without Watermark for Gaming
9. PlayerPro
Best music player for Android with equalizer.
This is another Android music player app that is not well-known, but it has its own unique features. It has a visually appealing interface that makes everything easy to use, along with downloadable and installable themes that allow for greater customization.
With this app, you will also get support for video playback, a 5-band equalizer, various audio effects, and widgets, as well as some quirky features like the ability to shake your phone to change tracks. It even supports high-quality music (up to 32-bit, 384 kHz). You can use the free trial version, but the recommended is the full version which costs around 4$.
10.

Simple Music Player
As the name suggests, this is a very simple audio player app that comes with an elegant interface featuring distinctive colors. It allows you to change the background color of the app according to your preferences. Moreover, it is considered the best ad-free music player for Android as it does not display any annoying ads or pop-ups. However, at the same time, the app provides you with many powerful features, including the sound equalizer to add different effects to your music, in addition to supporting interface elements that enable you to add a playlist on the home screen of your phone and many other features that are available for free in this app.
---
Share: