Best Password Manager in 2024
Nowadays every internet user uses various services with different sign-in information, so keeping all login data in mind can be a little difficult for some users, That's why it's important to have a password manager service that will help you store all your accounts in one secure place.
With a password manager, you don't have to remember every code for every website or service you use. The password manager saves all your login accounts in a safe spot.
We've tested plenty of password manager apps and services, to provide you with a list of the Best Password Manager in 2024 That you can definitely count on.
Related posts:
Top 5 Photo Recovery Apps for Android in 2023
Best Android Smartwatches in 2024
1. NordPass
g
The absolute best password manager.
NordPass, is a password management program developed by Nord Security, the developer of the popular app. NordPass allows you to save passwords for any number of your accounts while providing the ability to synchronize between your different devices to update or add any new ones.
Through the software you can manage passwords on different apps and browsers, you can save different data on the program, and you can easily generate strong passwords through the software. You can also add an additional password layer next to an account like using a binary authentication app or binary authentication key.
The software can also detect any leak of your account data anywhere so you can update your data as quickly as possible. The software is prompted by plans starting at $1.5 a month and provides a limited amount of free password preservation through it.
Read also: Best MP3 Player Worth Buying in 2024
2. Bitwarden
The best password manager 2024.
Bitwarden is one of the most powerful password management software ever. This program is also free open-source software that can be used without limits to manage passwords in any number and on all your devices completely free.
The software is based on supporting encrypted file storage on your computer, in addition to supporting cloud synchronization. Like Dropbox and iCloud on Apple devices, if you don't trust cloud storage in the synchronization process between different devices you can rely on Wi-Fi to synchronize between computers and phones of all kinds.
The software also supports the ability to share some traffic information with other members. Not only this; You can even pick who can edit that information. The software also provides a set of analytical tools that analyze your traffic information and warn you if there are weaknesses.
3. Dashlane
The Best free password manager 2024.
Dashlane program is based on the local storage of information. You can store your login information on program servers, take advantage of synchronization work between devices, or you can't dispense with cloud storage and can't sync.
The key or master you use to access your information is you alone have access to it, even the program can't do that, and if you lose access or forget it the company can't do a restore or reset for it, so you have to keep the master key very tight.
You can binary the app documentation by code sent to you via email, you can also share some of your information with other people via the program, which is also available on almost all platforms. The program has two free and paid versions, but the free version provides storage for up to 50 passwords only.
Check out: The Best Password Managers
4. KeePass
The best password manager for business.
KeyPass is one of the best password manager programs ever. This is the industry's best free open-source software, a portable software that does not need to be installed on a computer, and has an Android version called KeePassDroid and,  there's a version of it in iOS called KeePassium.
5. LastPass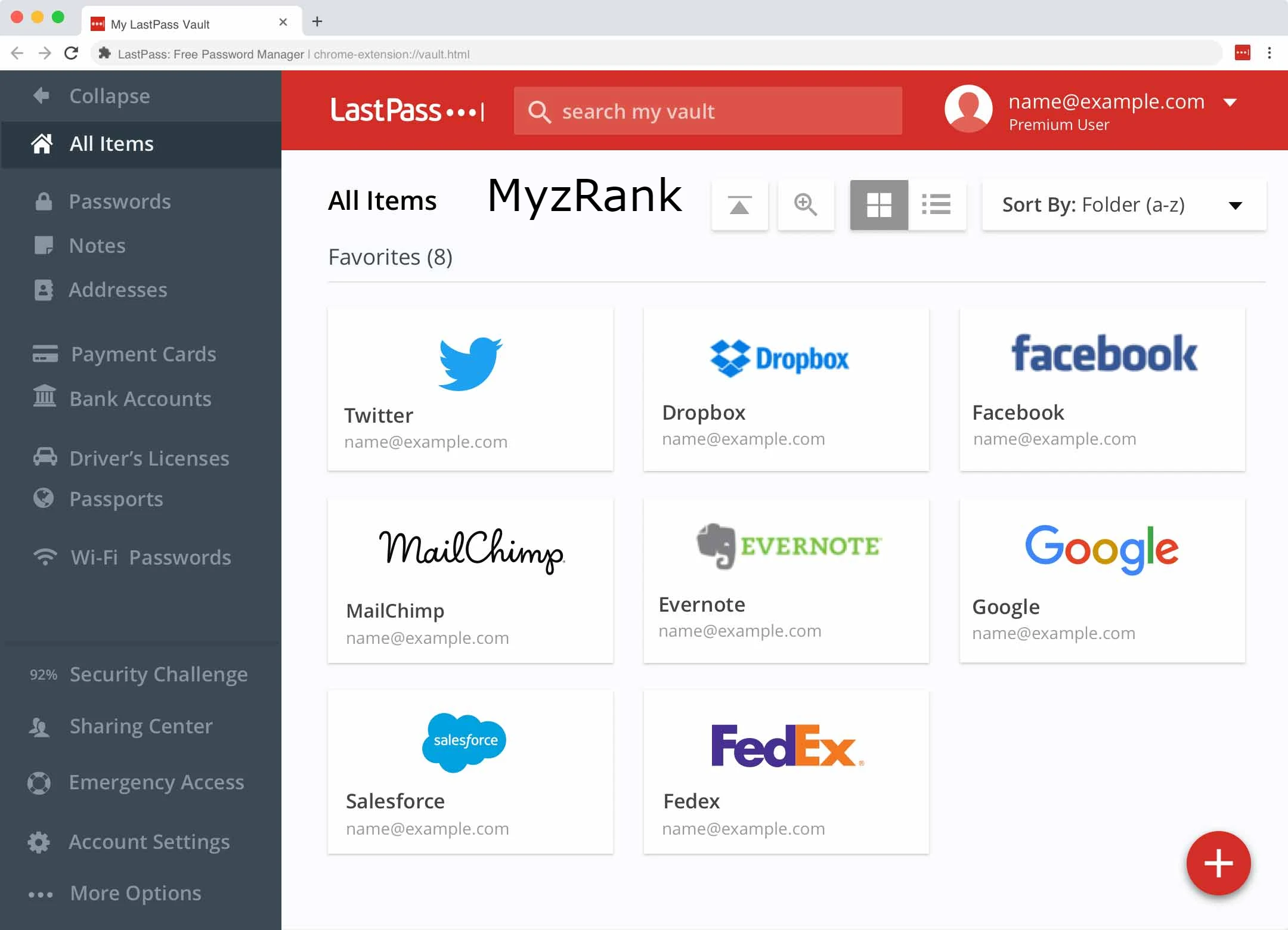 The best password manager for all devices.
LastPass is also one of the most popular password management programs currently available. The software is one of the most reliable password-keeping programs on your computer.
What is remarkable about this app is that, unlike other software, it uses its own cloud service to store your information as well as synchronize.
The software includes a variety of plug-ins that are installed in different browsers to synchronize and provides a variety of binary authentication methods such as using the program's LastPass Authenticator or using the popular Google Authenticator app to perform binary authentication.
The software offers both a free and a paid version, but you can rely on the free version because it is good offers many of the benefits of a paid copy, and is available for all types of desktop and mobile devices.
---
Share: