Best Video Editing Software in 2024
Whether you content creator or video producer or you just like to edit videos as Hobie. There is plenty of video editing software that you can use to create your projects, here in this guide we've made a list of The Best Video Editing Software in 2024 that you can use in different operating systems (Windows, iOS, Mac, Android).
The software mentioned below is used for professional video editing and it also comes with different features and high-quality 4k videos.
Related posts:
Best Free Video Editing Apps for iPhone in 2024
Best Free Camera App for Android 2024
1. Adobe Premiere Pro
The best programs for video editing.
Adobe Premiere Pro provides a comprehensive set of tools that can help you create high-quality video modifications. It supports native video formats and provides audio mixing, chrome, and color modification tools.
The software also offers animation templates and has an intuitive interface. One of the highlights of Adobe Premiere Pro is the advanced "Lumetri color" tools, which allow for large-scale color processing.
This is great for improving the visual appearance of your videos. Unfortunately, Adobe Premiere Pro isn't a completely free program. It's a paid program, so you'll need to buy a subscription (US$ 22.04/month) to use, but it has a free, 7-day trial that provides a preview of all features of the program.
2. Movavi Video Editor Plus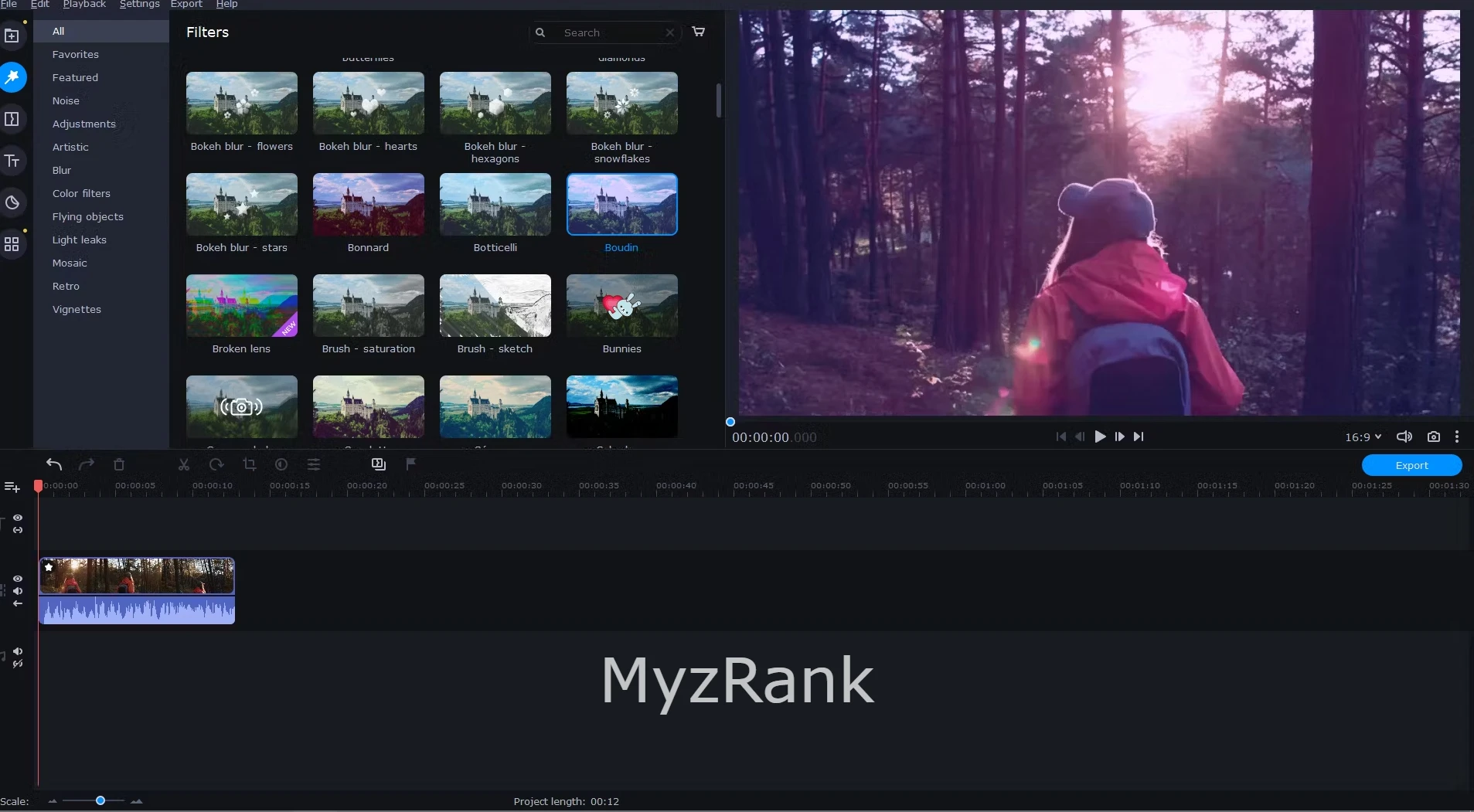 Movavi Video Editor Plus has all the utilities needed to work with media files. It allows you to eliminate unnecessary programs, such as third-party players, switches, video editors, and special programs for creating slide shows, recording and processing audio, and burning and creating images.
These tools help solve all standard tasks and even some complex tasks. For example, you can record sound for movies yourself, master paths in an editor's frame, create titles and beautiful transition effects, and manipulate images in high resolution using the best video editing software.
Read also: Best phones 2024: Top 10 smartphones to buy in 2024
3.
VSDC free video editing
Free and best for video editing.
If you're looking for free video editing software, VSDC is the best option available today.
The only thing that can be criticized on this software is the user interface, which takes some time to get used to. Developers are clearly prioritizing functionality over software design, but if you take the free feature set into account, this method is more than effective. This program lets you work with layers, place multiple objects in one frame, trap one object to another, blend colors and fragments using transparency settings, and more.
4. HitPaw Edimakor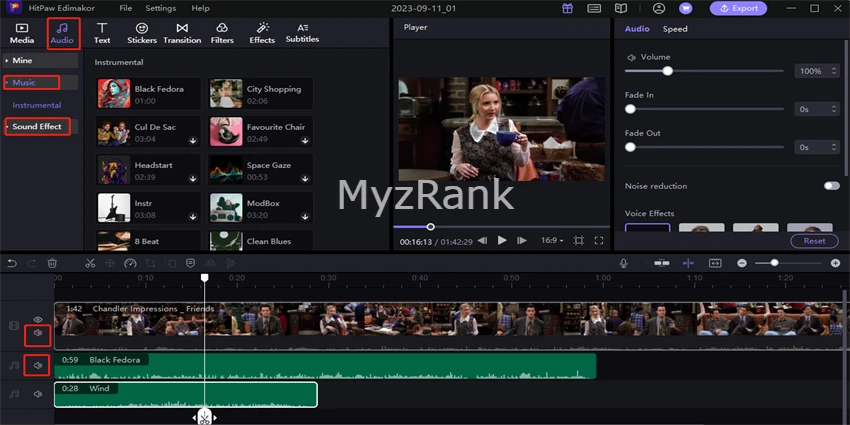 As a complete video editing solution for each system, the HitPaw Edition video editor has a distinctive, intuitive, entry-level, and highly professional design that helps you make short-time video editing with easy access to popular video editing tools such as cutting, zooming in, accelerating video or embedding multiple different media files into your project over a timeline that automatically threads, sharpens, and differentiates each item with a distinctive color and text to easily tell the difference between sound and video, images, text, effects, and separations.
If you check out the main video for another frame, you'll also pull out the rest of the related elements, and you can select and move each other individually, with the ability to add an unlimited number on the timeline to make a video and make full-featured editing.
Check out: Best Affiliate Marketing Programs in 2024
5. Beecut Video Editor
Best video editing software for YouTube.
The Beecut Video Editor is full of powerful tools for making video from start to finish, with the ease of cropping video, capturing and storing relevant moments with high quality or embedding them in a new project, and then integrating other videos and various multimedia files that appear clearly on the timeline with filters and in-video transformations. Can modify video colors, replace the video background with a few clicks, or speed and rotate video with an installed tool to reduce vibrations in video.
6. HitFilm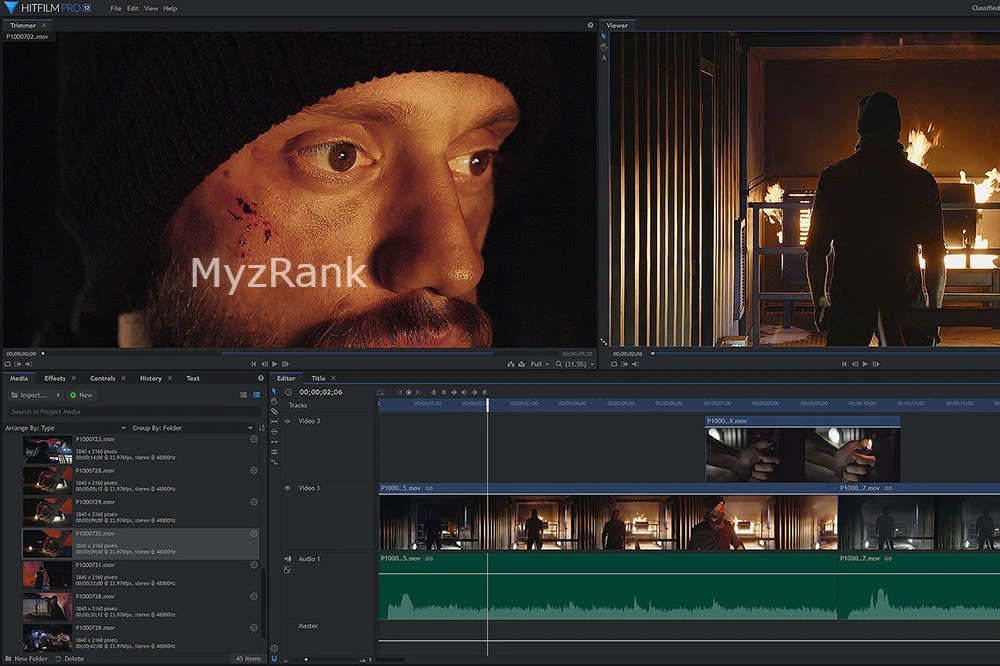 This video editing program is in two versions: This video editing program is in two versions: HitFilm Express Free and HitFilm Pro Paid. The first has fairly limited functionality, but for most regular users who need basic video editing, this is still more than enough, which is why it can be considered the best free-start video editor.
Any tasks that require shrinking and merging videos, adding music, making transitions and cards, adding masks, transforms, and effects (you can create your own), and the color correction procedure can be completed on an unlimited number of tracks in the free version.
Read more: The 12 Best Video Editing Software for Beginners
7. Lightworks
The best video editing software for beginners.
Lightworks, like other better video editing software, supports all popular formats and allows you to cut videos and change recorded sections by adding various effects, text, etc., editing clips, and improving their quality.
The app can help you learn how to edit standard YouTube short movies and videos on your PC. It is used by many great bloggers and designers of smaller news sites.
8. OpenShot
OpenShot allows you to edit a video on your computer or make a new video from scratch by collecting and adding your project clips and files, and then adding the special visual effects that make the video professionally visible.
The video can be exported to popular streaming sites such as YouTube and Vimeo live, burned to a DVD disk, or saved in a different preferred format. The software supports Chrome effects or a Green Screen so you can change your video background and replace it with another, which is open source, free of charge, and gets frequent updates.
9. Apple iMovie
The best video editing software for Mac.
If you want a video editor for Mac and Apple that's easy to use, free of charge, and doesn't need long study, you might want to try an Apple iMovie for simple video editing and editing. It's for middle-level content makers, who want quick work like chopping video, clipping special moments, adding text to photos, or accelerating and slowing video.
This software Supports 4K video editing and standalone audio file editing. Make small movies or ads, use them in your day-to-day business, and support completing work from a MacBook to an iPad with remarkable flexibility and fluidity.
10. DaVinci Resolve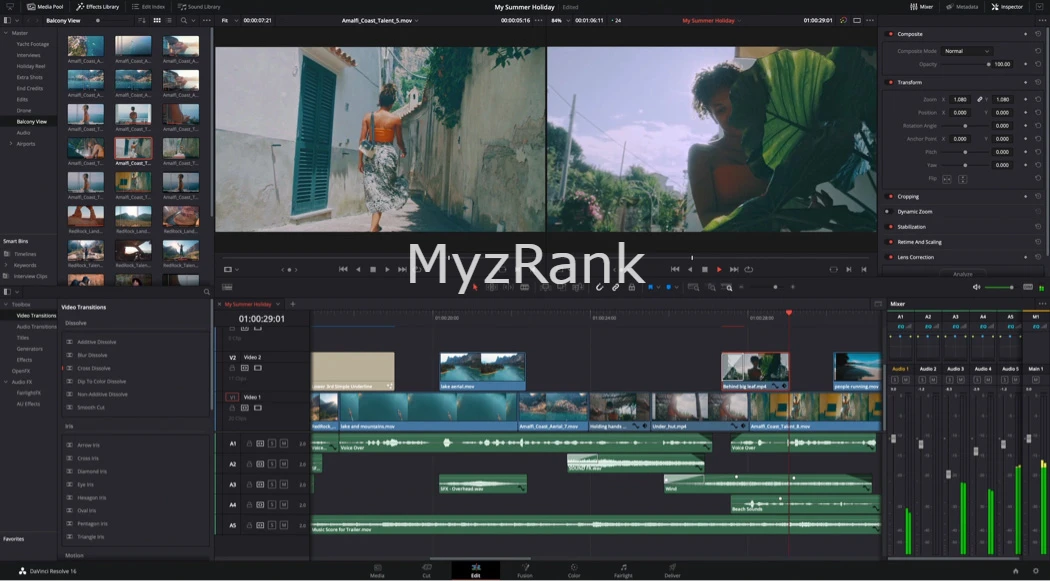 This is a professional advanced video editing software for the computer. DaVinci Resolve is intended for post-production and contains a large number of tools to adjust images and sound. The free version contains some limitations that the average user may not notice.
Among them are the definition of a lower 4K, lack of collaborative support, and watermarks on several filters. Despite these flaws, it is still considered the best video editing software for free.
---
Share: