Download Bionic Reading App 2024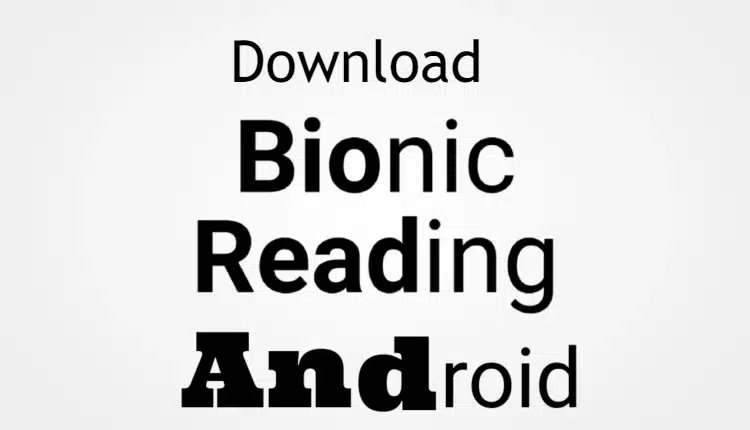 Bionic Reading has been so much helpful for many users that like to read content, by dint of this tool reading become so easy and fast than before. Many people are having trouble reading long texts, in fact, our eyes are always taking a lot of time to read the full word, even if this word is considerably known to us our eyes need to read it from the first to the end letter. Now, this bionic reading app has brought some easy tricks that will contribute to making reading simpler.
Now you may always be asking about How can we read faster, first of all, we need to how the reading process of humans is like? From the visual perspective, it could be easy to read a mixed word, when the first and last letter is still invariable, in reality, that is what our brain does, it recognizes a word with a frequent letter or another similar word that we usually face for example try to read "UNIVERSITY" it has the same opening and close letter as the word "UTISERVNIY", in fact, that our brain can easily get confused when we are reading, this is due to the association of memory cells with other words we see often.
The article you may need:
The best prime day deals 2024: Amazon Discounts.
How does Bionic Reading work?
Bionic Reading has been developed to assist users in reading texts, it is a free tool that allowed your brain to recognize word faster and read it with your eyes quickly, the bionic reading app is a smart tool that processes all the words in the text and set a highlight in a letter that distinguishes the word, so that can make easy to be aware by the brain and fast reading by the eye. you can see some examples in the picture below: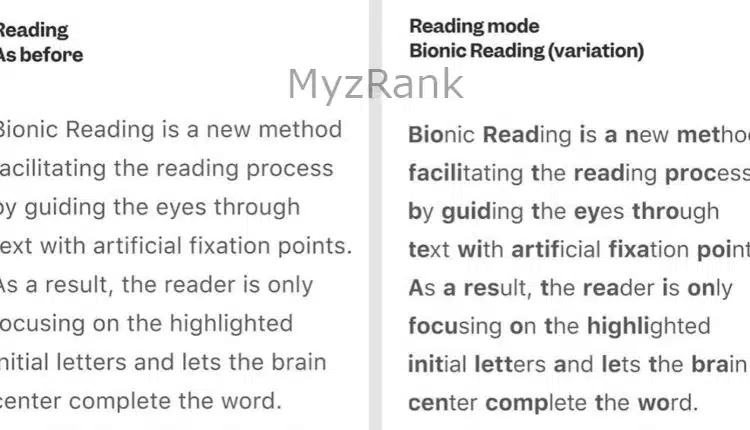 Bionic Reading can be used for different types of texts or editors like pdf, so you can convert also your textbooks into a Bionic reading format by uploading it in the app. It also supports desktop and mobile systems.
Is there a Bionic app for Android?
Yes, the bionic reading app is available for Android devices, you can easily use Bold Reading-BioRead by downloading it from the link below, it will do the same job.
Download Bionic Reading App 2024
To use these features on your Windows desktop go to the Bionic Reading extension, so you can easily add it to your Chrome and start using it with any text.
For iPhone or iOS devices, you can download the Bionic Reading app from the App Store and start using it.
If you have an Android device, you can download this Apk Bionic reading app, and use it also as the same.
---
Share: