Best Free Drawing Apps for Chromebook in 2024
Chromebook devices have indeed been made to use only for light tasks such as browsing, chatting, and watching videos, but you can actually use this device for more than just that.
One of the most creative tools that you can use Chromebook for is drawing and making new digital art, to do that you will have to download one of the drawing apps, we've made this guide of the Best Free Drawing Apps for Chromebook in 2024 that provide users with high intelligent painting tools and allows them to draw anything they want.
Related posts:
Best Games to Play on Chromebook at School 2023
Best Free Video Editing Apps for iPhone in 2023
1.

Adobe Illustrator Draw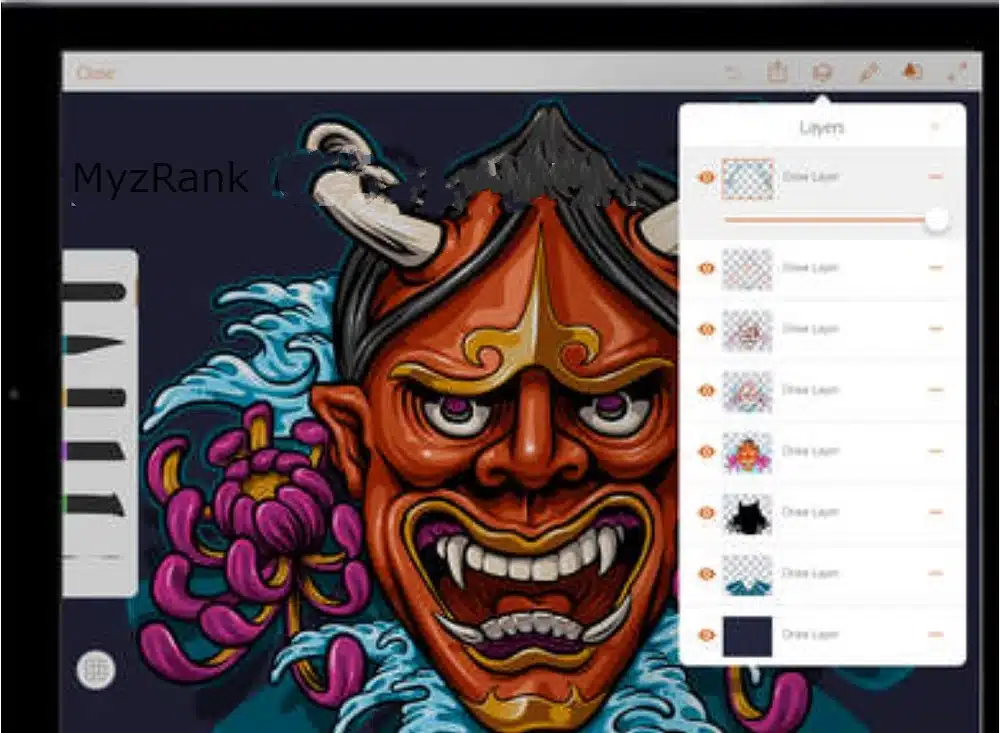 Adobe Illustrator, which is very similar to Sketchbook, is one of the best drawing apps for Windows and macOS, and you can now use both on a Chromebook machine. The software can be downloaded from the Google Play Store and used in full-screen mode through the touch screen, mouse, and keyboard.
We suggest trying Adobe Illustrator Draw first to help you choose between Adobe Illustrator and Adobe Photoshop. As a vector graphic app, it gives you an expanded canvas panel to work with different brushes, layers, and other drawing tools.
If you want to draw in a raster or bitmap format, Adobe Photoshop Sketch is the way to go. Depending on the situation, you end up going back and forth between the two apps.
We didn't face any input delays while using either program, and the performance was excellent on my Chromebook. You can use the Rotate tool tilt mode on both apps.
2. Chrome Canvas
The best art program for Chromebook.
If you want a Chromebook app that lets you create quick drawings as a beginner, Chrome canvas is the best digital drawing learning app.
Chrome Canvas is already installed on many Chromebook touch devices, but you can install CANVAS as PWA. Another interesting feature is its use in offline mode.
The app is equipped with basic drawing tools only where you can choose between the Pencil, Pen, Marker, Chalk, and Eraser options
3.

Sketchbook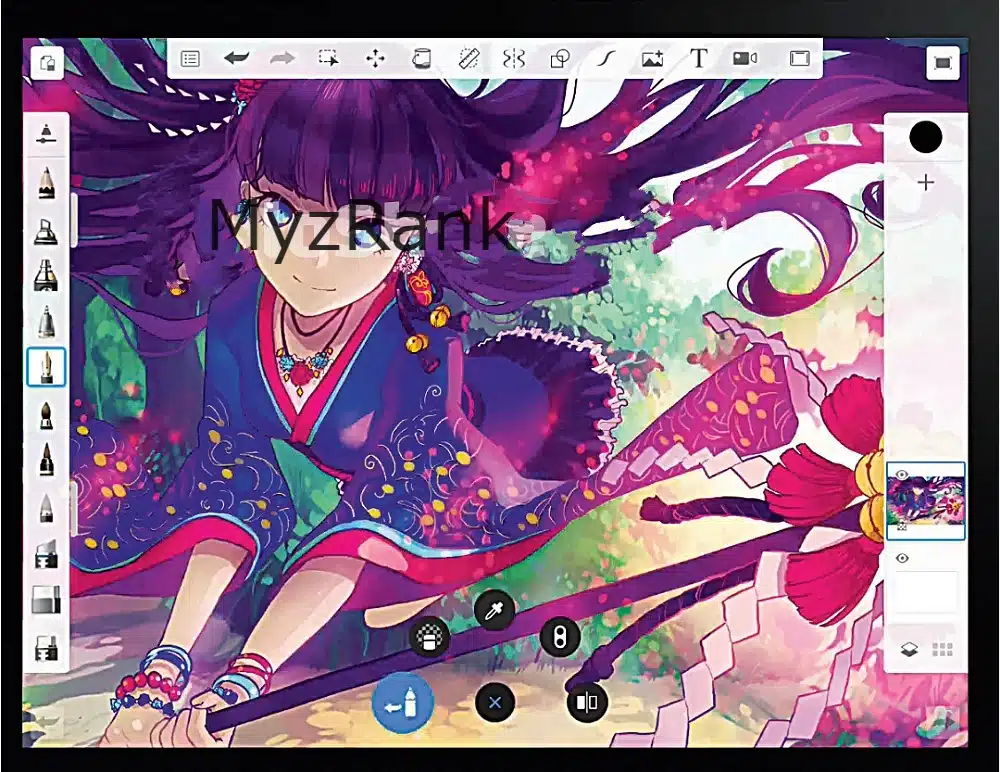 Creative industry professionals will find Autodesk's Sketchbook to be the most useful and convenient available drawing app. With its support for Android OS, this beloved digital drawing software can now be used on a Chromebook, offering a wide range of drawing tools and brushes that can be changed on the go.
One of the best features of Sketchbook is that it works impeccably in full-screen mode, giving you more room than usual. You can use a pen with the app and upload your drawings to services like Dropbox and iCloud.
Predictive Stroke in Sketchbook automatically adjusts the manual drawing for you, ensuring that shapes and lines look great without extra effort. Plus, the camera on your Chromebook allows you to erase paper drawings, convert them to digital files, and then continue to work on the graphics digitally.
4.

Infinite Painter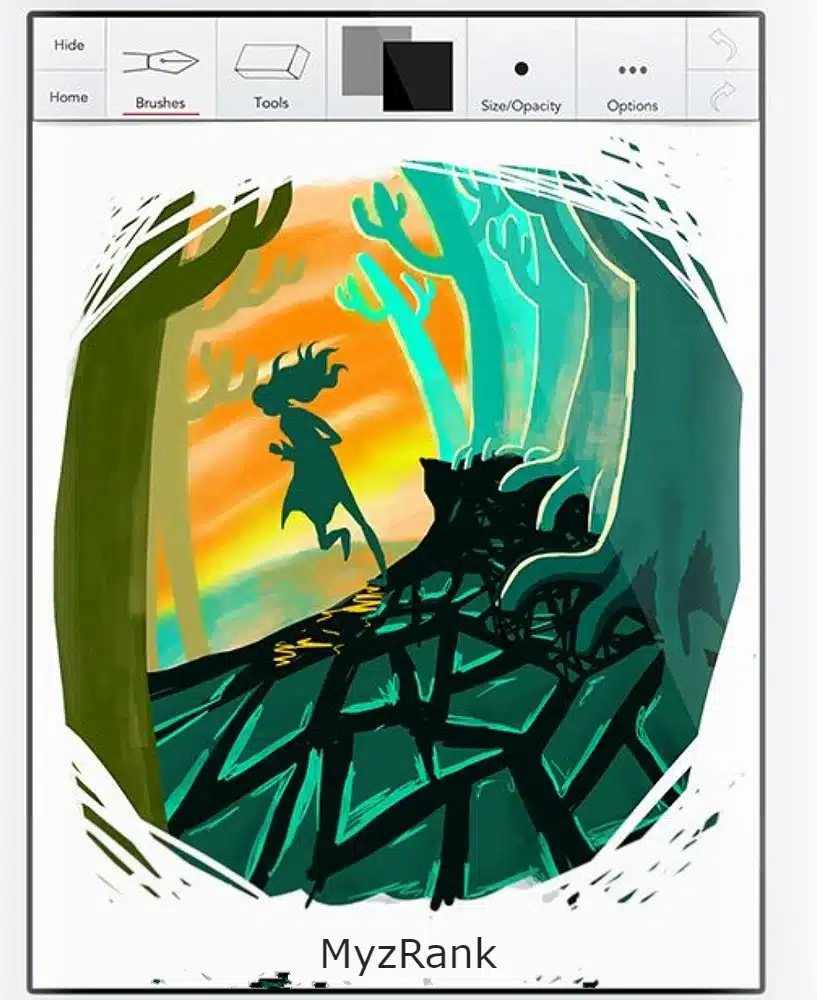 Best drawing apps for school Chromebook.
Although it is not a highly respected program in the Google Play Store, Infinite Painter performs well on Chromebook devices.
The latency is remarkably low for this simple drawing program, and fabric handling has been greatly improved with the ability to move in any direction. My tests showed that touch input was superior to Adobe apps.
More than 160 natural brush presets are included, and you can make your own brushes in the Infinite Painter. There are additional geometric tools such as ruler, compass, and protractor, as well as support layers and blending patterns. The software is generally useful for drawing, painting, and drawing on a Chromebook machine and is recommended for beginners.
5.

Sumo Paint
Sumo Paint is one of the best drawing programs for Chromebook you can get online, thanks to its 300 brush options, a wide variety of layer effects, and a powerful text editor. You must create an account to use the Drawing or Digital Drawing service.
Additionally, Sumo Paint comes with dynamic 3D brushes, which increases your creative potential. Choose a brush style, modify the rotation and spacing parameters, or change the gravity level to adjust each brush according to your specific needs.
Painting can be accelerated and made more convenient using the Gradient Fill and Color Picker tools. You can save your Sumo Paint creations to the cloud or your local computer, but there are only three file formats.
6.

Limnu
Best free design apps for Chromebook 2024.
To start working on a new diagram with this online program, just access the Internet. Because each Limnu whiteboard is infinite in size, you can use as many as you want to accommodate the most ambitious brainstorming sessions. With a variety of tools at your disposal, you can creatively express yourself without limits and then view your work to the Slack team or the world.
Additionally, Limnu is a powerful collaboration tool that allows multiple users to share and edit one whiteboard in real time.
The online drawing program is free for a limited period, but the number of features you can access depends on your subscription plan.
7. ArtFlow
Beginners may be confused by the complexities of Sketchbook, Artwork is an easy-to-use painting and drawing app on Chromebook.
It's easy to install on Chromebook and the best thing about this app is that it's so light. There are tools, brushes, an opacity lubricant, a color picker, and almost everything you need to start drawing on Chromebook devices.
8. ibis Paint X
Ibis Paint X is the highest-feature graphic app on Chromebook. It's a versatile drawing app that brings more than 800 fonts, 381 polished, 71 candidates, and many blending modes.
The best part is that while drawing, the app can install pen strokes as well as make your experience smoother and more accurate.
Point to tools such as Radial Line rulers, clipping masks, and SNS features where you can learn new drawing techniques and more. The latency is almost zero.
9. Krita
Best drawing apps for Chromebook free.
If you want to implement a drawing desktop, you can get a powerful Linux application on your Chromebook. It's a professional drawing program and it's totally free and open source. You need to set up Linux on Chromebook for this to work.
The software allows users to create conceptual art, caricature, and complex illustrations using several of its powerful tools.
10. Sketchpad
Sketchpad is another graphic app you can use on Chromebook. It contains offline support as well as PWA installation. Along with this, Sketchpad offers all standard features such as many brush styles, color pickers, and layers. Finally, Sketchpad is a drawing app for a Chromebook that doesn't support the Play Store.
---
Share: