The 5 best note-taking apps for iPad in 2024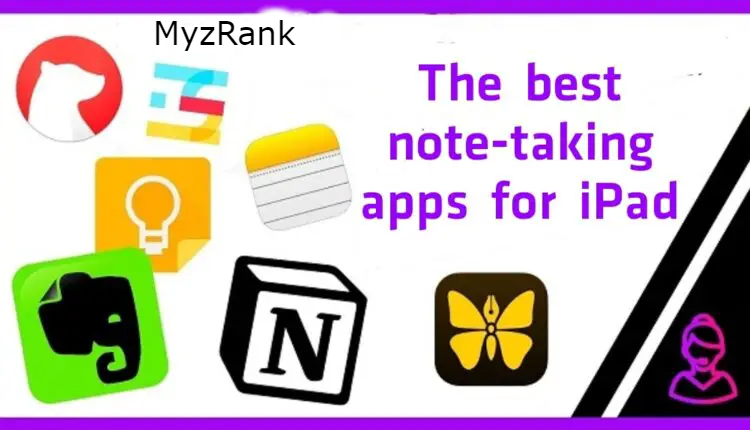 We all forget and can't remember everything, that's why taking notes can be something necessary in often time. Whether you are a student or running a business or you may be just like taking notes on different things as Hobie, you should know that the classic way of using pencil and paper is no longer relevant these days. In fact, the new taking notes app was developed in a brilliant way that will make this kind of task much easier and faster.
If you have an iPad then you probably have one of the great devices that support the new technologies that will allow you to enter notes as well as possible. There are a bunch of apps that provide this service, to help you choose the right choice we've made a list of "The 5 best note-taking apps for iPad in 2024" that comes with intelligence tools that will assist you to take notes quickly and clearly.
Related posts:
Best iPad for students in 2023: Specs & Prices
1.

Google Keep
The best app to take notes on iPad.
Most of us take note-taking apps to recall an important appointment, send emails at a specific time, or do a lot of other things. This type of application is usually not suitable for sending emails. This is precisely what makes the shopping mode Google Keep different from other options and is a useful Google application. This app is linked to Google services, which makes it convenient for many users and very convenient. If you open Gmail you will have a small light bulb on the right-hand side when you click on it, you will be able to get the notes you wrote down in the app. By taking this step, you can take notes, search, or write a new one. You can press any note and copy it to the Google Document Editor until it converts it to another new document, and you can set a reminder to press the small bell so that the note will appear on the Google calendar. Even if you want to make an audio note with your phone, Google will automatically copy it. The app is free for 15GB of space and up to 100GB, you will have to pay $2 per month.
2. Evernote
Best note-taking app for iPad with Apple pencil.
Despite its declining popularity, it is difficult to be free of a list of top-notation and thought-recording applications, as Evernote offers a comprehensive user experience that makes it one of the most powerful options available for handling notes, including the ability to take text or audio notes or scanned handwritten pages, and the ability to attach files of different formats including PDF, along with Slack conversations, emails, websites, and more.
Evernote makes it easier for users to organize and classify notes. Sync notes across different devices to access them from anywhere at any time across any user's device, also you can add it to browsers to cut, save, and take notes on web pages and files. It has easily been searched within notes, including text within images and PDFs. This app has the ability to integrate with many other services such as Google Drive, Slack, Microsoft Times, and others.
Check out: Best Free Apps for Apple Pencil in 2023
3. Microsoft OneNote
Best note-taking app for iPad for college students.
Microsoft OneNote is one of the most comprehensive and best notebook applications, providing the user with notebook simulation, where the user can organize notes in sections and pages, with ease of navigating and searching within them, supporting digitization by drawing, selecting, writing, etc. and supporting sharing notes with others such as co-workers or students to collaborate in developing ideas.
OneNote has been recognized as a great long-term note-taking app. The app allows you to capture your ideas or create task lists in a simplified way. You can take notes, create a digital drawing book and do more with OneNote. You need to sign in with your Microsoft account to get the most out of OneNote. It also keeps your notes synced across OneDrive. This allows you to share, organize and collaborate with your feedback on the go. You can also add pictures and scanned files to your notes using Office Lens. All your saved notes and information can be accessed across all your connected devices. Microsoft OneNote comes with some powerful regulatory tools as well. You can easily find, sort, tag, and install your notes in the app. It even supports locking your notes with a passcode and touch ID. OneNote lets you create handwritten notes by writing or drawing on your iPad too.
Read also: Best Phones for Social Media in 2023
4. Apple Notes
Best note-taking apps for iPad 2024.
Apple Notes is the default note-taking app for iPad and iPhone users. Comes with many features to help you save your thoughts quickly. You can add web links, scanned documents, photos, graphics, and more. You can even save handwritten notes with the Apple Notes app. Shared notes allow you to collaboratively create a note with your friends. The Apple Notes app supports full sharing of the notes folder. All participants can see the latest changes to facilitate collaboration. You'll keep your notes in sync on all devices. You can even use the search function to find text in photos, handwritten notes, and more. Apple Notes also supports adding tables, applying different text styles, lines and grids, audio notes, and more. Also, you can lock notes using FaceID / TouchID easily.
Apple Notes allows users to take notes that include handwritten ideas and diagrams, as well as checklists, pictures, web links, or documents scanned by document imaging applications and others, with support for Live Text, which allows text to be extracted within images and others, and support sharing of notes and inviting others to collaborate in editing them. Apple Notes app is available for free, integrated into different business devices and through the App Store, with 5 GB free for note taking and use for file synchronization across iCloud, and a user can get 50GB of storage through paid iCloud plans.
Read also: Best budget graphics cards 2024: cheap GPU 2024
5.
Notion
This app includes different collaborative features than the apps we mentioned earlier. It is 3 tools in a single tool which is useful as a note app and WIKI reference as well as a task manager and project. This application includes many key elements, including revision, headings, lists, and, of course, text. other than photos, audio, video, files, etc. You can share notes and collaborate by working with them, but the main feature is somewhere else. With Notion, collaboration is blended in all respects.
Using this App costs nothing for personal users. A trial version of up to 1,000 blocks for team users starts at $10 per month for unlimited blocks.
The iPad is a smart device that was designed to process information. It has the ability to receive and create different data type and save it in the main storage. iPad system supports great apps that come with brilliant features and tools which can be effective enough to take any kind of notes.
---
Share: