The Best Headphones you can buy in 2024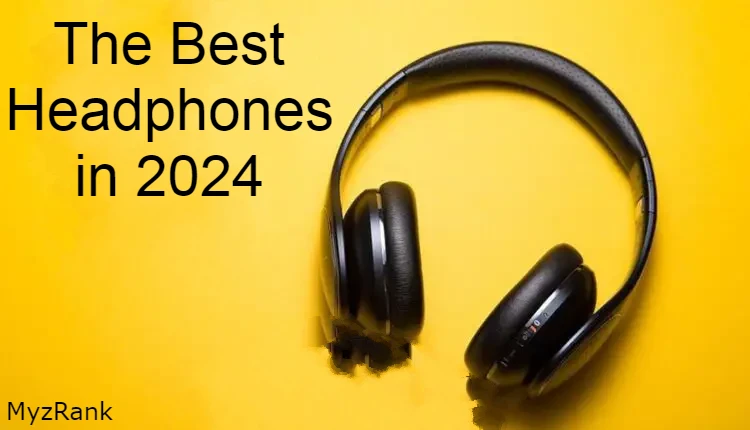 Whether you are a streamer or gamer, or you just like to listen to music and watch videos without disturbing others, it's important to have good-quality headphones that can provide you with a great listening experience and improve your mic technique.
There are plenty of headphone devices from different brands in the market but, not all of them are worth buying and new ones are realizing every time, so if you are looking to get new headphones it may be hard to choose the right pick, to help you with that, we've made a list of "The Best Headphones you can buy in 2024" that comes with high design quality and affordable prices.
Related posts:
Best Budget Android Phones in 2023
Best iPad for students in 2023: Specs & Prices
1.
Sony WH-1000XM5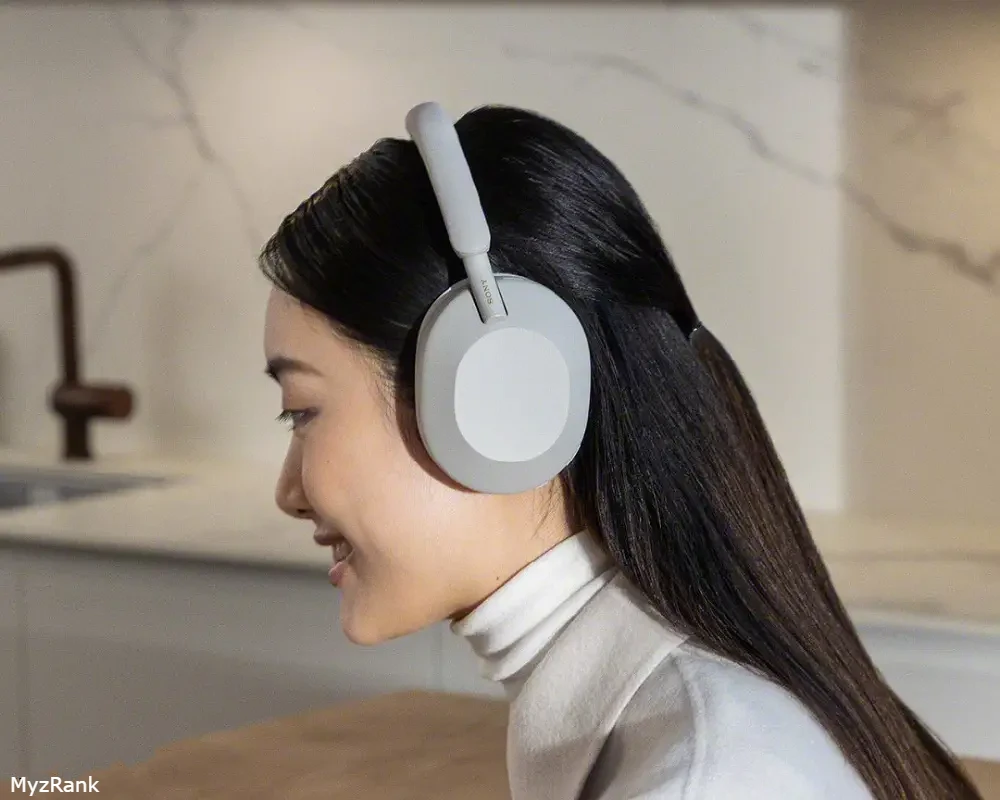 The number 1 headphones 2024.
Sony has officially launched the new Sony WH-1000XM5 wireless headphones, which offer a major upgrade to the previous generation XM4, which is considered one of the best wireless speakers, and the new Sony WH-1000XM5 wireless headphones carry a new design that is different from previous generations, with enhanced noise blocking, improved sound quality, and up to 30 hours of listening before the battery needs to be recharged.
The new generation has a completely different design when compared to the previous generation xm4, the new design language is simple and gives the speaker a neat look but the speaker cannot be folded after it has been used, which is the feature of the previous version and design. Silver Design Colors – Black (Black). The speaker is comfortable even with long listening times, weighing about 250 grams. Bluetooth 5.2 is compatible with all smartphones and tablets or desktops and supports connecting to more than one device and switching between them intelligently and easily.
Sony wh-1000xm5 is one of the leading headphones in ambient noise isolation through technologies developed and improved by the company and the new generation has received some noise isolation improvements. The speaker is equipped with a microphone system that isolates high- and mid-frequency sounds more efficiently than ever before. Automatic noise cancelation optimizer helps you choose the proper isolation intensity for the environment and the sounds around you.
Read also: The best headphones 2023.
2. Bowers & Wilkins PX7 Wireless Headphones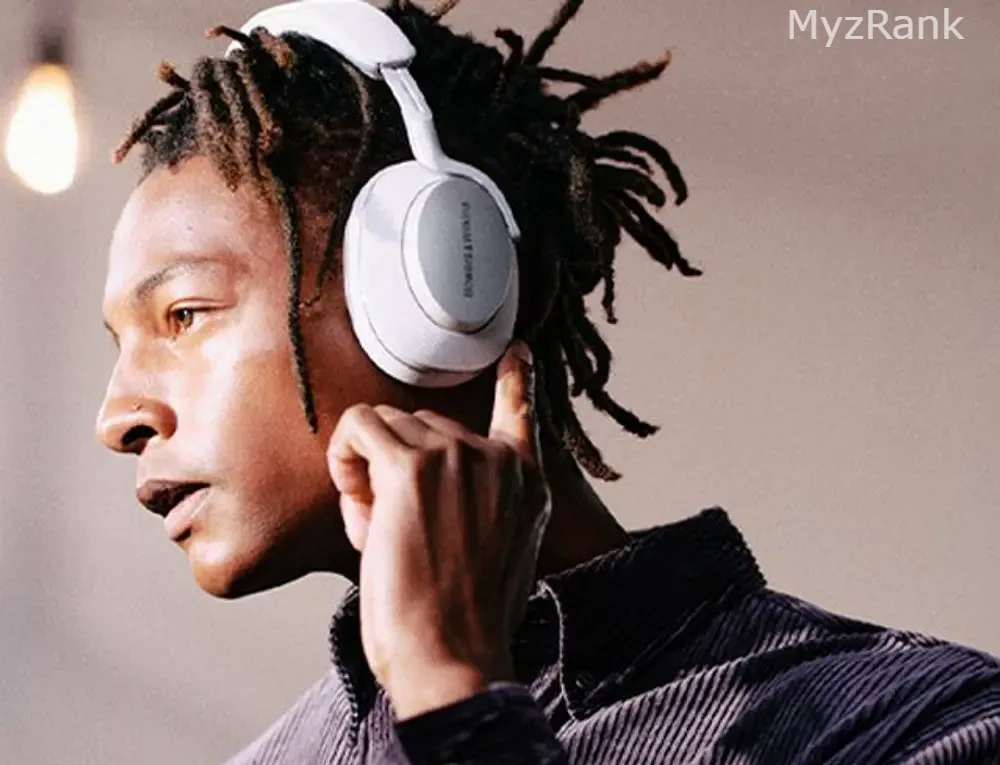 If you're looking for wireless active noise cancers with a budget of $399, Bowers & Wilkins PX7 might be the right choice for you.
By eliminating advanced noise, massively enhanced audio quality, and refined aesthetic, PX7 can give any of the headphones on this list for their money. In addition, they fill in aptX Adaptive to improve stability and latency between headphones and your device and bring a high-quality (24-bit) aptX HD feed to the table.
The best wireless earbuds in the ear have been around for a while now, since the invention of Bluetooth. Although it's battery-operated and not physically connected to your phone, it has a wire connecting both speakers and sometimes a band around the neck as well.
3. apple AirPods Pro 3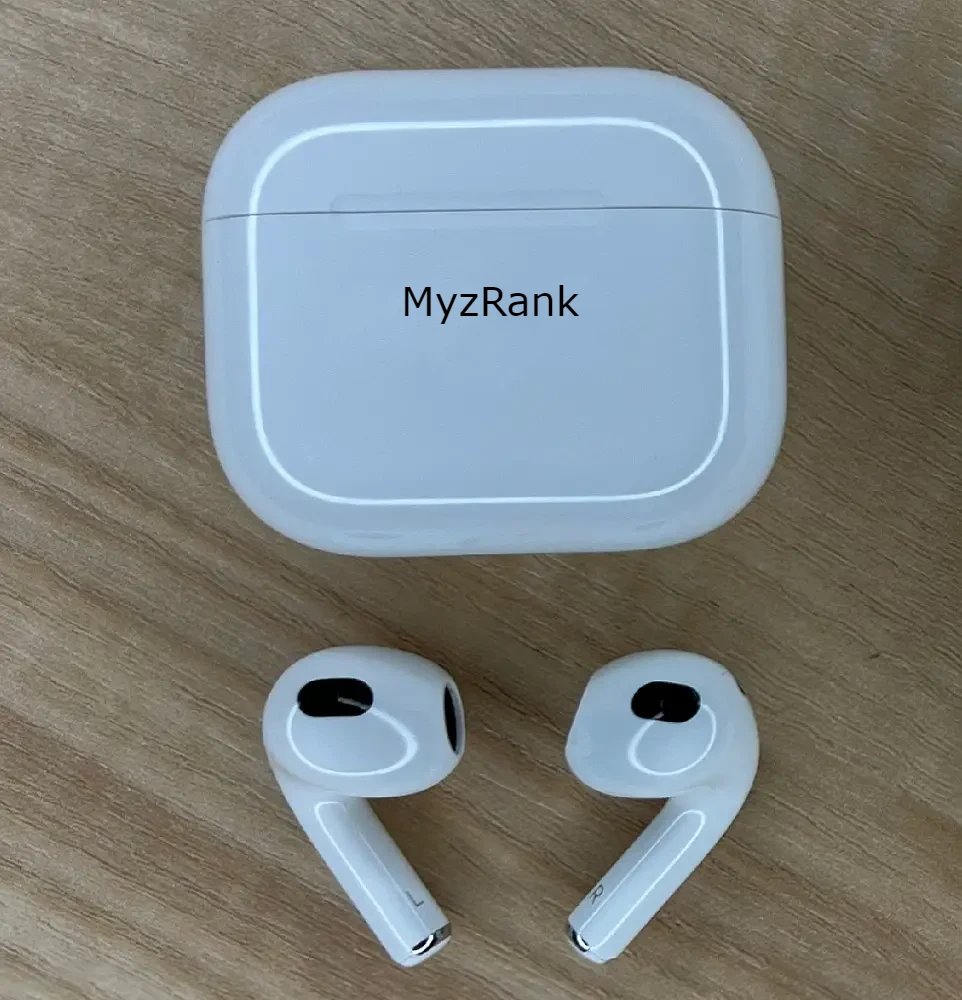 New headphones 2024.
AirPods Pro 3 stands out as the best Apple speaker in 2024, bringing with it significant noise isolation capabilities and an improved design from the previous generation for a more convenient, more stable chassis within the ear.
Unfortunately, it can't be considered the best fully wireless earbuds (the Sony WF-1000XM5 monopolizes this status to date), and regardless of their overpriced price, it's the best choice for iPhone users, especially for those who've been fed up with the old AirPods due to its brittle position and easy and frequent fall from the ear. The story doesn't stop with the new design of course.
We have an improved user experience in general, with additional microphones to serve noise cancelation technology, especially during travel and travel, in addition to Transparency mode, which brings you the atmosphere of the world around you without you having to take the headset off from your ears. Audio quality has also seen significant improvements over the old speaker, where we see greater amplification of decision frequencies, singing choirs, and spoken speech. It will suit the most neutral, natural voice lovers, without exaggerated coloring.
Check out: The best iPad to buy in 2024
4.
Sony WH-1000XM4
Sony WH1000-XM4 comes with a solid carrying case. Aside from headphones, the bag contains an Aux cable, an AC adapter, and a USB-C charging cable. The contents are similar to what you get with Sony WH1000-XM3. Sony XM4s look almost identical to XM3s. I distinguish one from the other based on the NFC logo. XM4s has a perfectly engraved black NFC logo. The NFC has been more than helpful to me. Apart from the ease of communicating with my Android device, it also helps me distinguish between my right and left earpieces.
In addition, you must also fold your headphones so that you can put them in the box. The NFC logo helps me distinguish the side from the correct mode. Button placeholders are also similar to XM3.
The NC/Ambient button is properly renamed to "Custom" in XM4. The right earpiece comes with a touchpad with controls similar to XM3. You can double-click to play/pause music, drag up/down to increase/decrease the volume and scroll left/right to skip songs.
Sony XM4 has a feature called an adaptive voice. Basically, headphones use the Sony Headphone app in your smartphone to detect your activity like walking, running, etc. You can also identify places you frequently visit. Accordingly, they modify the unjamming and customize the sound for an optimal listening experience.
5. AKG N700NC M2
Best wireless headphones 2024.
AKG is also a leader in our hearing industry, and certainly, its speaker is one of the industry's top speakers in the market, and the N700NC M2 on our list is one of the best models in the world right now, and it provides a great engineering sound with excellent insulation, a great design with replaceable earplugs, and the microphone built into that speaker is also excellent, so you can count on it primarily in a lot of cases, it comes for about $140, which makes it one of the top choices for a lot of people.
6. Anker Soundcore Life Q35
Anker Soundcore Life Q35 is an over-the-ear headset with 40mm drives placed in deep cups connected by a comfortable headband. It supports Bluetooth 5 and Sony LDAC data lossless audio encoding. They arrive in a solid carrying case with a USB-A cable to USB-C for shipping, a 3.5 mm stereo cable, and a combined aircraft adapter in a hand-held silk bag.
There is the power/pair button, power status indicator, USB-C charging port, and noise cancelation button in the left cup. The latter calls for several modes designed for different types of ambient noise. Spoiler: They all work well. The Q35 also features a temporary auto-stop function that pauses music/video when removing headphones and resumes them when they are restarted. Double microphones are used in phone calls and for noise cancelation (capturing the ambient noise of a negative phase version).
While the Q35 Sonics are just good in the big scheme of things, Active Noise Cancelation) is beautiful. You've noticed a zero volume difference with ANC on or off; It does a very good job of stopping ambient noise as well.
Check out: Best Games to Play on Chromebook at School 2023
7. Adidas RPT-02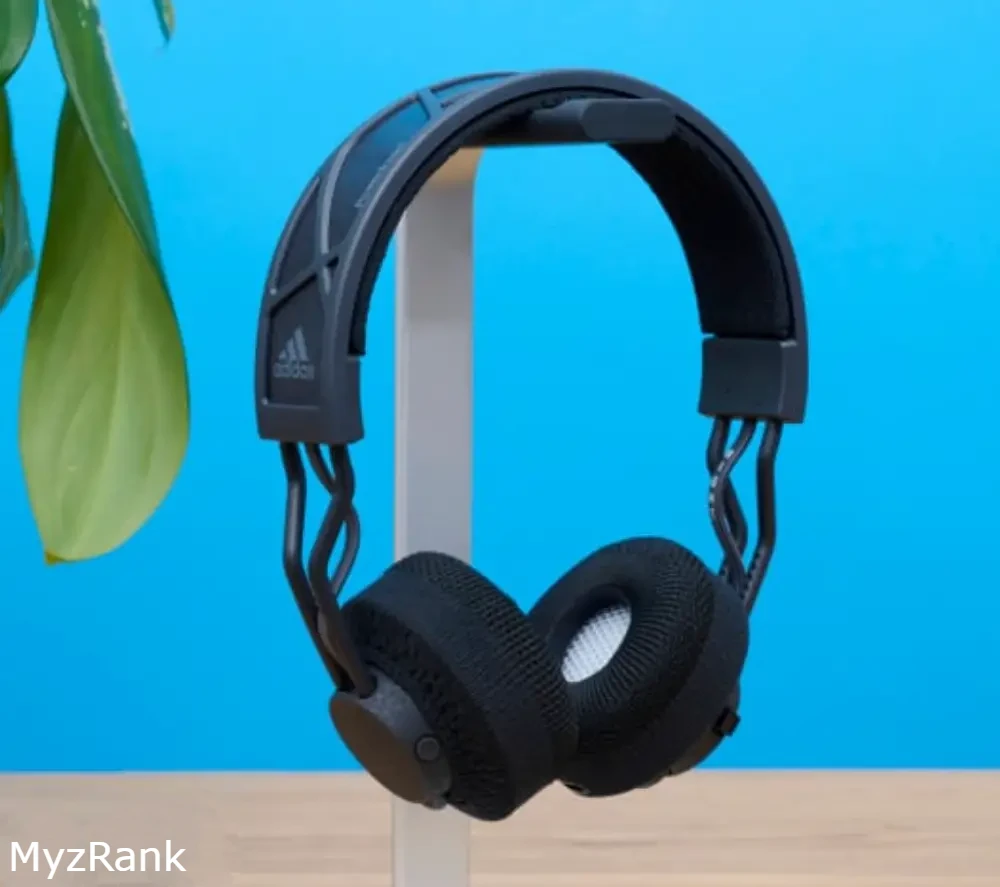 Best headphones 2024 for gaming.
As brands move towards more sustainable practices, a trend has emerged in recent years of solar-powered headphones, and the latest headphones to join the lightweight brigade are Adidas RPT-02 SOL. They're building on the RPT-01 headphones a few years ago (which we reviewed), with almost the same design apart from one big change. In partnership with Swedish company Exeter, RPT-02 SOL integrated the Powerfoyle solar panel into a headband that absorbs light of any kind (natural or artificial) to charge the battery.
They're not the first ones to introduce technology, so the Los Angeles Earbuds from Urbanista and True Wireless Phoenix got the better of them, but this is the first time we've ever seen the technology implemented in a pair of hearing aids. A more powerful, athletic type.
8. Sennheiser Momentum 4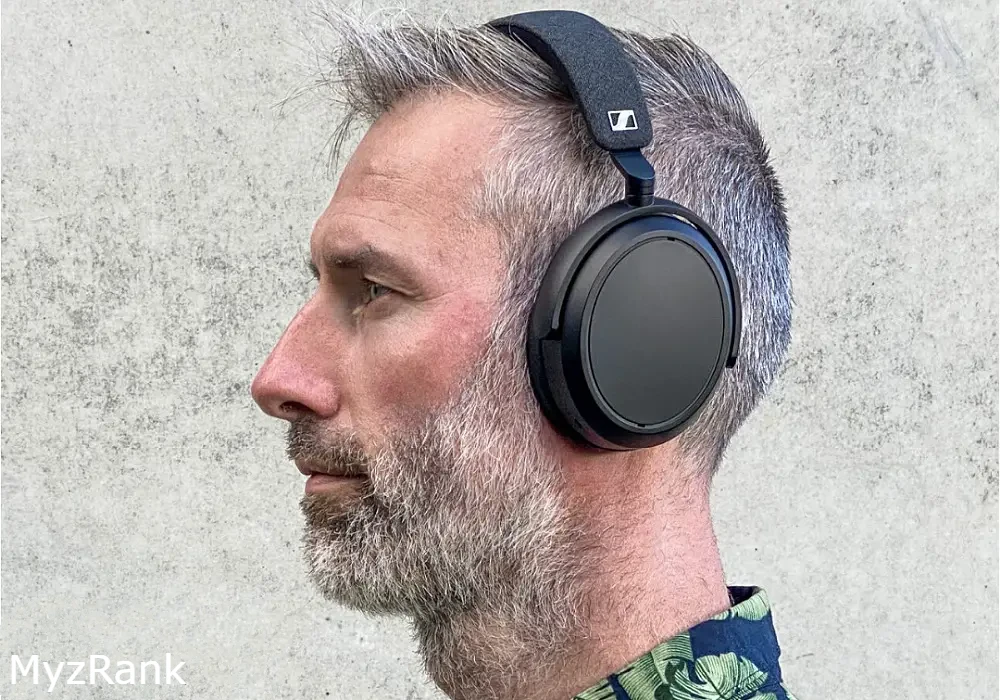 The Best Headphones for 2024.
With Momentum 4 Wireless, Sennheiser included a sound system inspired by a 42mm sound lover that the German brand says provides "fantastic dynamics, clarity, and music" for what it calls sound. "best in class."
Noise cancelation has moved to the next generation of Sennheiser adaptive noise cancelation technology, which aims to keep listeners immersed in their music while blocking noise in crowded environments. Transparency mode filters out external sound to get a better sense of your surroundings, which you can do by pressing the touch screen on your right earpiece and straightening your fingers.
Battery life is 60 hours with ANC, which exceeds 50 hours of Technics EAH-A800, putting the Momentum 4 Wireless device at the forefront when it comes to longevity. Download the Smart Control app (iOS and Android) There's an audio equalizer for voice customization, bass enhancement, and audio personalization that evaluates user listening preferences and adjusts audio to listener tastes. Bluetooth support goes to aptX Adaptive to keep uninterrupted connectivity in busy signal areas.
9. JBL Tune 510BT
JBL is an American manufacturer of various classes of consumer audio devices so the company offers voice solutions for ordinary people or professionals in the audio and music industry. JBL products have gained customer confidence and gained prestige among fans of wire or wireless speakers along with large mobile speakers and other devices.
These speakers are high quality, both from a manufacturer's point of view and construction, such as the materials used and the locking method, and also from a voice quality trial, which you get when you buy one of their products, as mentioned in the previous paragraph. The company owns many products in the speaker market, so we'll start with a quick look at the types provided by the company.
Tune 510BT headphones let you stream powerful JBL Pure Bass without restriction. Easy to use, these headphones provide up to 40 hours of pure joy and an additional two hours of battery with just 5 minutes of power using the USB-C charging cable. If a call comes in while watching a video on a streaming device, the JBL Tune 510BT goes seamlessly to your mobile phone. Bluetooth 5.0 is enabled and designed to be comfortable, and the JBL Tune 510BT headphones allow you to connect to Siri or Google without using your mobile device.
10. Cambridge Audio Melomania 1 Plus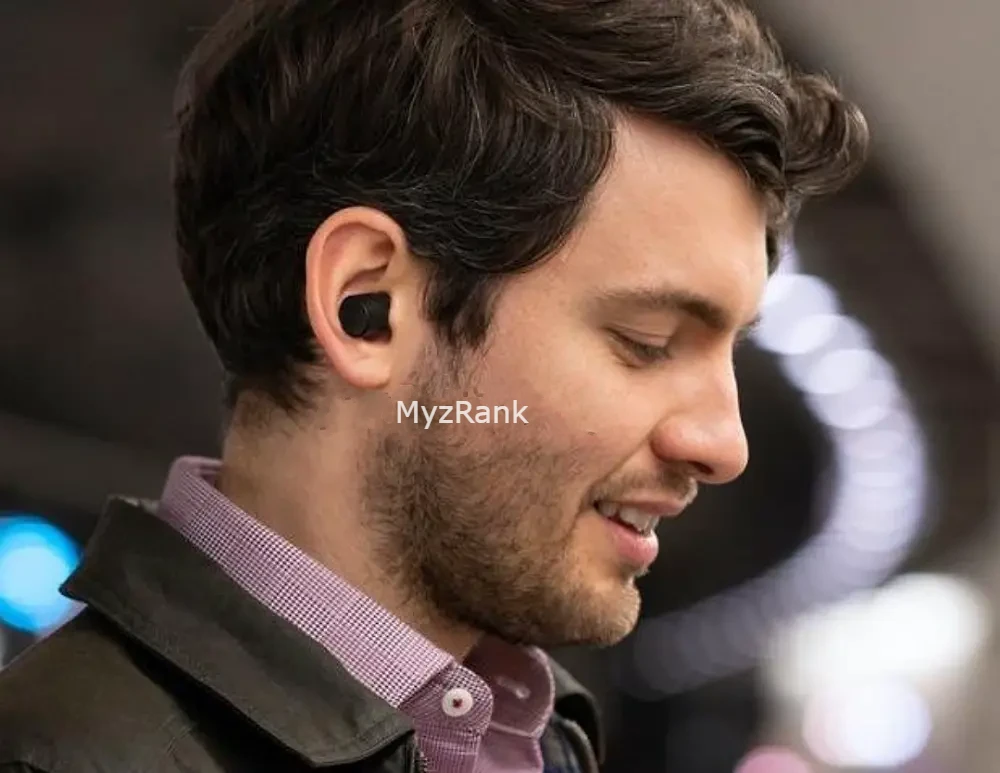 Cambridge Audio is known for its advanced sound equipment, but over the past few years, the British company has spread into the world of real-world wireless hearing aids. Its first show is Melomania 1, which is among the best wireless hearing aids you can buy. However, the new Cambridge Audio Melomania 1 Plus is an upgrade worthy of putting many other hearing aids in the shadows in terms of audio performance, battery life, and ease of use.
---
Share: