Best Free Video Editing Apps for iPhone in 2024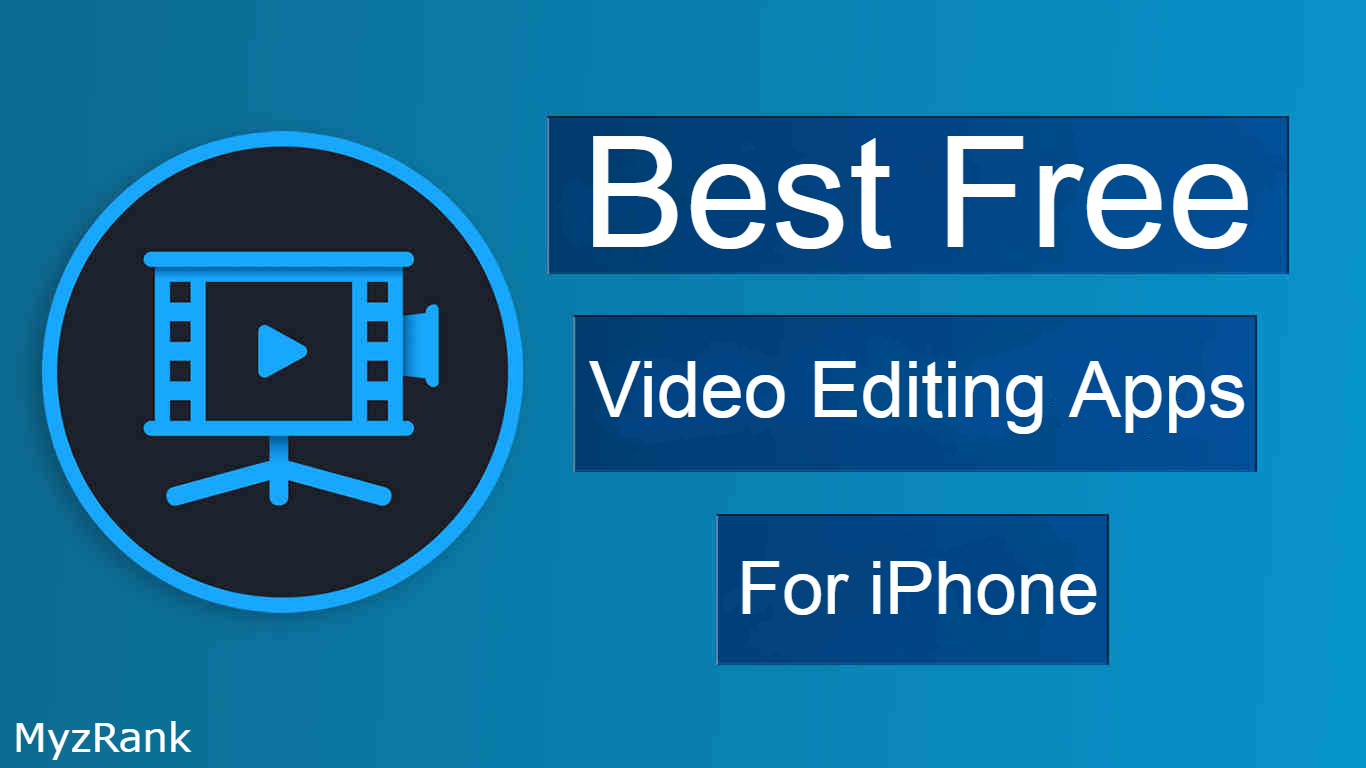 Nowadays, video editing is no longer limited to computers. There are many editing apps for iPhone that are designed to do the same task allowing you to edit your videos and create professional video content just by using your phone and without paying any cost.
You will most likely find thousands of available options that you can easily download and use, but not all of them are worth your time to try, that's why to help you choose the right one, we have tested many apps and made a list of Best Free Video Editing Apps for iPhone in 2024 that support many Cool tools that can add amazing effect to your videos and make them look a lot better.
Related posts:
Best Phones for Social Media in 2024
The Best Screen Recorder for Android without Watermark for Gaming
1. iMovie
No list of free iOS video editing apps will complete without Apple iMovie. The app must be your first choice for editing on iPhone or iPad. Although the interface may seem overwhelming at first, it offers a number of premium features and is close to a desktop-class video editor that you can find on an iOS device.
This app contains two main advantages that you can use. This powerful editor lets you choose from eight full attributes with matching titles, transitions, and music. In addition, the app offers 10 different filters to choose from. You can compose a movie soundtrack that includes music, and sound effects, choose music from your library, or even your own story.
2. Videorama Video Editor
The best video editing app for iPhone 2024.
Videorama is another powerful video editor. After opening the app, you can choose from three different video directions: Horizontal, Vertical, or Square. The square size is ideal for Instagram.
The app's best feature is easily able to download free videos and photos from Pixabay. It also allows you to download video effects, sound effects, and uncopyrighted music. In the editing timeline, you'll see the usual set of editing tools at the bottom including adding text, images, music, and filters. Clicking the video scroll bar at the top allows you to discover four other tools.
This includes options for editing, removing, copying, and adding different navigation effects. The free version of the app allows you to create short 720p videos with a Videorama watermark. You can pay for a monthly subscription, or unlock all features of the app. This will remove the watermark, provide access to privileged content and features, allow you to create a 1080p video at 60 frames per second, and be able to share content for more than three minutes.
Checkout: Best iPad for students in 2024: Specs & Prices
3. Quik
Best free video editing app for iPhone with music.
Another great app from GoPro, Quik is a powerful choice if you only want to create a video montage with a few clicks. Instead of being a true editor like Splice, the app focuses on combining different media files for a customizable result. After importing media files, you will then select a theme and music for it.
You can also select the music icon at the bottom of the screen to change the music or add your path. If you prefer, you can instead select a number of different built-in templates, each with its own graphics and music. Before saving to your iPhone or iPad or sharing it on social media, you can convert the video to 16:9 format, square or vertical.
4. Splice
GoPro's Splice allows you to import files stored in other services like Facebook or Dropbox. The app lets you choose a syllable or add a path from your iTunes library. It has a wide range of melodies neatly arranged in 13 genres (including pop, rock, and reggae music). On the next screen, you can change the background color, the transition, the duration of the image, and more. When it comes to editing video, you can choose from a number of tools to cut the file, add filters, change the playback speed, place text, and change the volume. The Sound Editor tab contains options for clipping your music, downloading effects, or adding a tone. You can then save the video to your device or use the share via social media option.
Read also: Best Free Video Editing Apps for iPhone and iPad
5. LumaFusion
The best free video editing app for iPhone without watermark.
When it comes to video editing on the iPhone, no other app is even close to the full feature set inside LumaFusion. It's the only fully paid app in this list and is worth every cent. The app is used not only by content creators but also by mobile journalists and professional video producers who don't want to carry heavy camera equipment and editing equipment wherever they go.
One of LumaFusion's unique selling features is the user interface. The app looks really clean without annoying ads or popup windows to derail your experience.
What I love most about LumaFusion is that it allows users not only to do video editing in horizontal mode but also in vertical mode. Not only that, you can easily switch positions without any errors. This comes in handy as the app supports a variety of video aspect ratios including landscape, column, box, movies, and more.
There are many transitions and effects with the ability to layer effects. Finally, it also comes with others of free music, sound effects, and more. If you really need a professional video editing app for your iPhone, you should definitely choose LumaFusion.
6. Adobe Premiere Clip
You'll need an Adobe account to use this app but you can easily create a free account that provides 2 GB of storage. Adobe Premiere Clip lets you select media files that are stored on your device, in your Dropbox account, or in private Adobe Creative Cloud accounts.
There is an automated tool that will create a video montage. But the manual option allows for more control over the final video. You can choose to display, highlight, and shade the video. It is also possible to change the playback speed and make repeating segments on the timeline. There is no variety of music involved, but it's easy to add your music. In the Settings section of the app, you'll also find a number of different filters and video effects.
You can read this article: Best Free Apps for Apple Pencil in 2024
7. Magisto Video Editor & Maker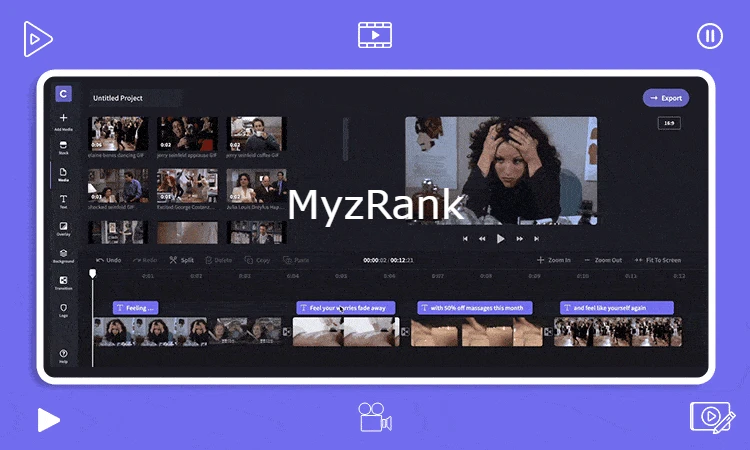 The best app for video editing on iPhone.
Focusing on social media, Magisto removes all the difficulties in creating a perfect video. Just like Quik, the app deals with all the editing itself. Using (AI) artificial intelligence, the editor combines video, images, music, text, effects, and filters. After specifying a certain editing style such as attention moments, memories, or travel, it's time to import all the required media files. After that, there are a number of different songs to choose from, including everything from rock music to film. You can also choose a particular tone from your music library. Then share your results with a single click on Facebook, Instagram, Twitter, and many other social networks.
The free version of the app will create 2 minutes and 30 seconds of video time. There are two types of subscriptions – Professional and Premium – that bring a number of additional features such as long-period videos, more editing styles, unlimited movie downloads, and more.
8. KinMaster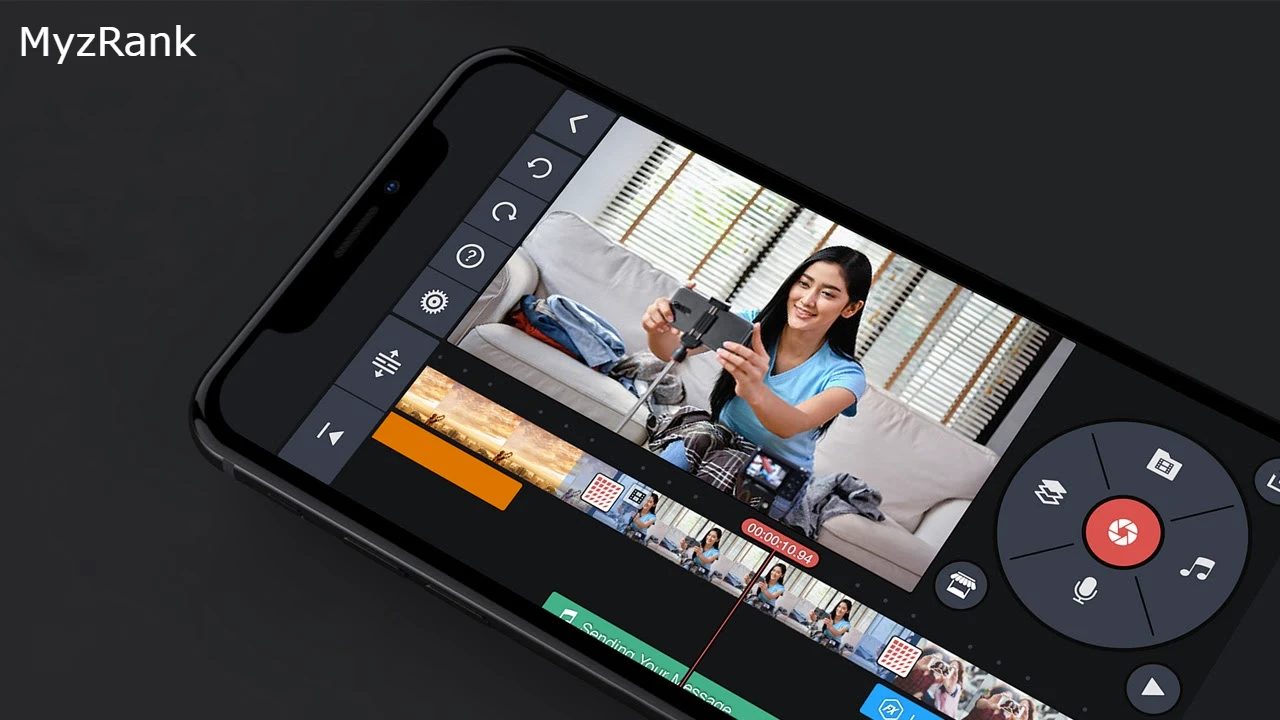 It's a professional video editing and editing app with clear quality, especially for smartphones and iPad. In addition, users can download the app for iPhone, clip videos, and add effects such as control Furthermore, more than one video can be merged into one content.
The KinMaster software modifies images and has many different templates and effects prepared by the app developers. In terms of price, the free plan offers great features but there are some premium features for in-app purchases.
The article you may need: Best Free Video Editing Apps for iPhone in 2024
9. OpenShot
The best video editing app for iOS.
OpenShot is a basic editor that doesn't require you to do any manual work. The app works everything for you from video editing to background music syncing. OpenShot "Smart" Video Editor does the job based on some of the input you provide.
The editing process starts with selecting the video editing style, that is, choosing presets. You have a number of prerequisites to choose from, ranging from Christmas wishes to a product trailer. The next step is to select video and music, and that's pretty much what needs to be done from your side. The app takes about 5 minutes to upload, organize, and edit video based on your input. When you have the final demo, you still have the option to go and edit attributes such as mood, song, etc.
While the free version of the app limits the duration and number of videos, the subscription model gives you access to great editing tools as well as unrestricted app use.
10. VivaVideo
VivaVideo is one of the world's largest and most popular mobile video editing apps. More than 150 million iPhone users have downloaded the app. VivaVideo offers a variety of easy-to-use professional tools for editing and chopping video recordings.
The app users can combine multiple videos into one video, as well as edit videos, apply filters, and add text, posters, and live videos. The app also provides more than 200 additional special effects, including animated posters, themes, text, and transformations.
---
Share: