Best Netflix Series in 2024
Netflix is one of the most popular streaming services that offer a wide variety of  Tv shows and movies with more than 200 million subscribers around the world, it provides users with many features like multiple viewership, downloads for offline watching, access to the best content and it is also a user-friendly platform with a simple interface.
Netflix always working on producing new series, it has around 2000 tv shows and the number increases every time, so if you don't already know what to watch you may be confused about all this content, of course, having a suggestion can help you in this case, that's why we've made a list of "Best Netflix Series in 2024" that we think you will enjoy watching according to the audience rating.
Related posts:
Best phones 2024: Top smartphones to buy in 2024
The best headphones you can buy in 2024
1. Outer Banks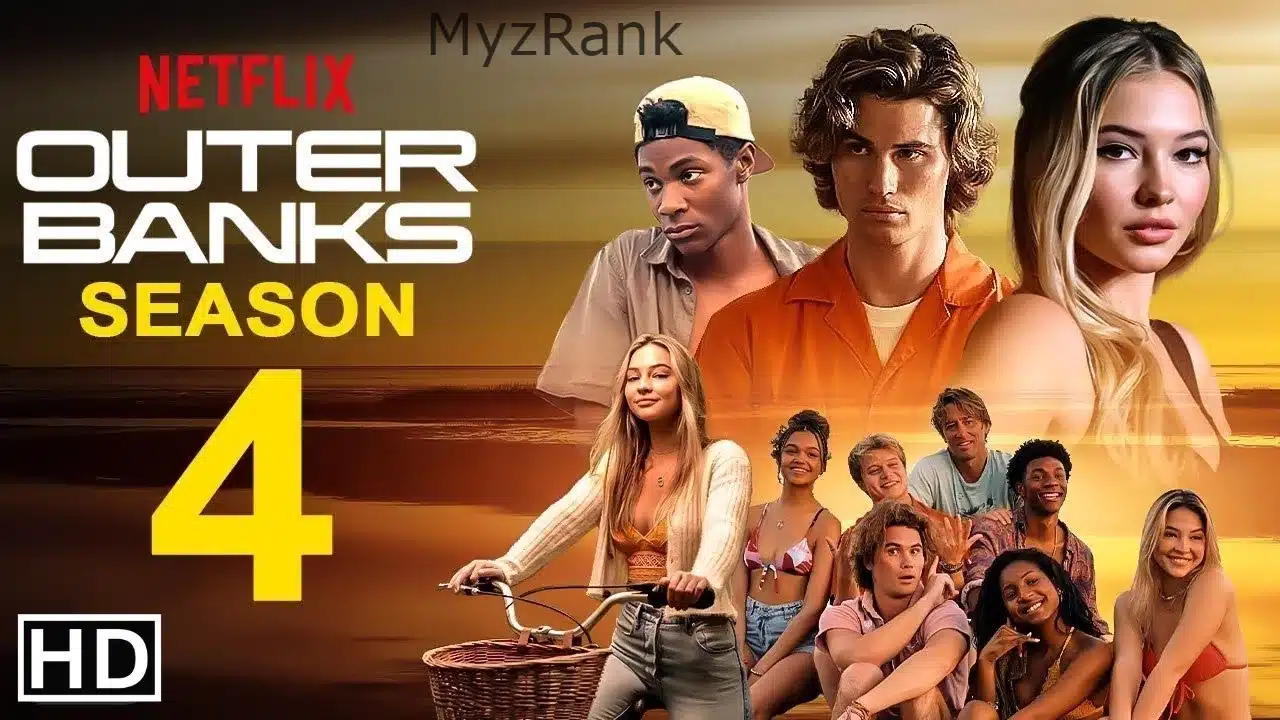 The Outer Banks is one of the best leading new American teen drama series. The story of the series goes in North Carolina, about John B. Rutledge ("Chase Stokes"), who is convinced that his father's disappearance was not an accident, dug deep into the sea to find the root of all that when he and his friends (called "Pogues") noticed that they were not alone in their search for riches within Royal Merchant.
The first 3 seasons were an absolute success on Netflix's broadcast platform, leading to the renewal of the series for the 4th season in late July 2024.
2. DAHMER – Monster: The Jeffrey Dahmer Story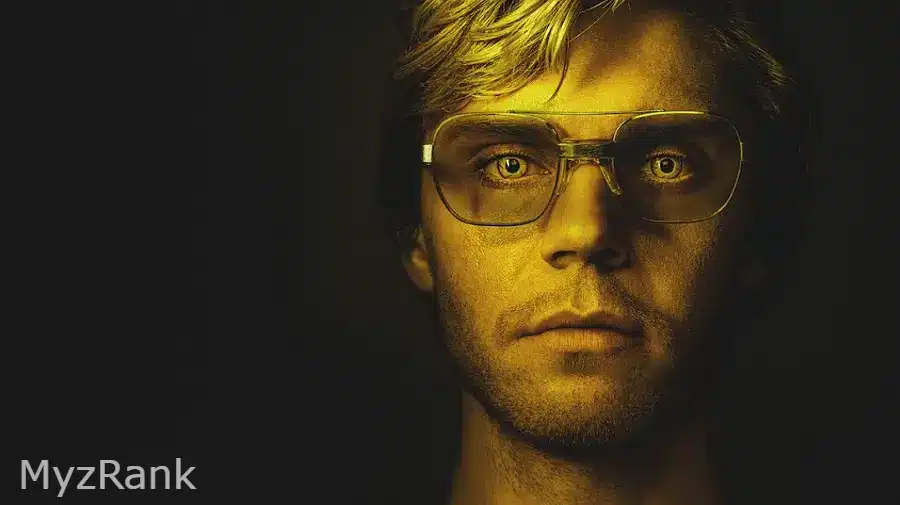 The most watched Netflix Series 2024.
The new series Dahmer – Monster: The Jeffrey Dahmer Story examines the real, gruesome, and horrific crimes of Jeffrey Dahmer and the systemic failure that enabled one of America's most notorious serial killers to continue killing in plain sight for more than a decade. The new series Dahmer – Monster: the Jeffrey Dahmer Story between 1978 and 1991, in which Jeffrey Dahmer claimed seventeen innocent victims.
The Jeffrey Dahmer Story uncovers these unconscionable crimes, centering on disadvantaged victims and their communities affected by systematic racism and the institutional failure of the police that allowed one of America's most notorious serial killers to continue its killing spree. The new series starring Evan Peters, Michael Leonard, Fagnasai, Karen Malena White, Bryden Manago, Vit Mahatungdi, Richard Jenkins, Diya Nash, Sofyan Almoumi, Kieran Tamundung, Penelope Ann Miller, has disappeared.
3. Stranger Things
The most trending series in 2024.
The series is a drama-thriller-horror genre, suitable for all age groups and somewhat similar to the Supernatural series, but the only difference is the uninterrupted series, the episodes that are linked together in sequence, far from filling procrastination, and repetition.
The series is set in 1983 and briefly talks about a boy (Will) who is missing in mysterious circumstances, with all of his town's residents participating alongside the police in the search for him. Soon after he disappears, a young, eccentric girl appears in hospital attire, and the missing boy's three friends (Mike, Lucas, Dustin) hide her in Mike's house, continuing the search for their missing friend, only to discover day after day their involvement with a mysterious organization that carries out secret research and experiments, beginning the process of connecting the strings, and discovering secrets that were not supposed to come out to the public.
Although the series falls within the category of horror, it is not scary. But the excitement and anticipation in some scenes overshadowed the quality of horror, and this was helped by the unique soundtrack with the appropriate directing, away from the blood and viscera shots that cause discomfort to many, including me.
Read also: Reviews: Stranger Things.
4. Wednesday
The series was able to arrange the top 10 works on the podium in 10 of the 93 countries viewed, directed by Tim Burton and revolving around the honorary daughter of the Adams family played by young actress Gina Ortega among the actors who joined Ortega, Catherine Zeta-Jones as her mother Morticia Adams, Louis Guzman as her brother Gómez Adams, Fred ​Armisen as Uncle Vester, Isaac Ordonis as Bajsley Adams, and other cast members Jeondoline Christie, Jimmy MacMcShin, Percy Haynes White, Hunter Doan, Erie Eregeny Rian, Jorge Riqui Rian, Richie.
Wednesday's episode is about the character attending Nevermore Academy, a school where super kids have the opportunity to learn and master their abilities, through which Wednesday can improve her psychic skills, interacting with students and other characters as they engage in supernatural school activities, stopping a brutal killing spree and selling a murder mystery, among other things, as she tries to navigate her new relationships at school.
5. Squid Game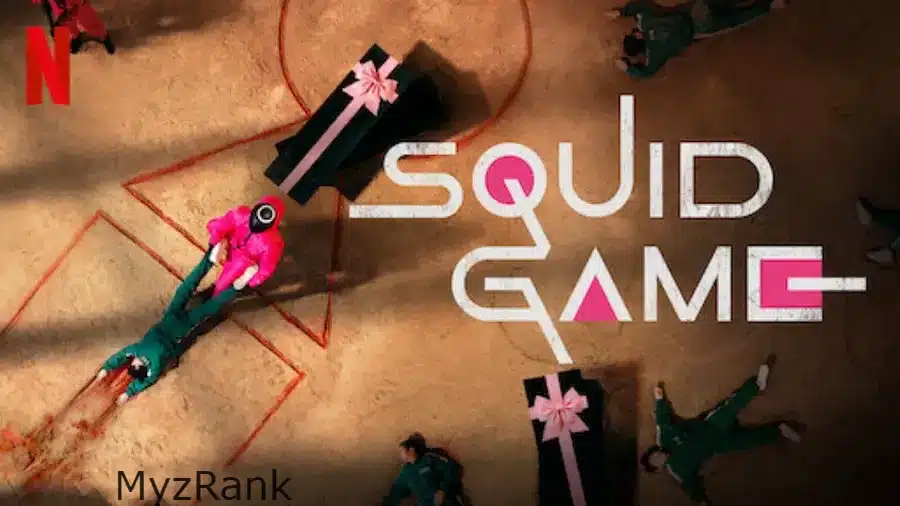 One of the Best Netflix series 2024.
South Korean drama is also proving to be very popular around the world, along with "K-pop" songs after the Squid Game series debuted, which soon topped the Netflix World Rankings. It also became the first Korean drama to win first place in the United States, according to the FlixPatrol Broadcasting Ratings Company.
Squid Game debuted on Netflix on September 17, 2021, a South Korean-language drama about hundreds of people who fail in their lives for various reasons and suffer significant financial hardship. To get out of their predicament, they accept a strange man's invitation to compete in children's games for a prize worth about 45 billion South Korean won (US$38.5 million). 456 people accept the invitation and are taken after being sedated to an unknown place to be locked inside, and while they thought the game was just a win and a loss they find themselves at a dangerous juncture which is that anyone losing the game means they will be killed. The games incorporate popular children's toys from the 1970s and 1980s in Korea, such as "The Squid Game" from which the series derived its name.
6. Vikings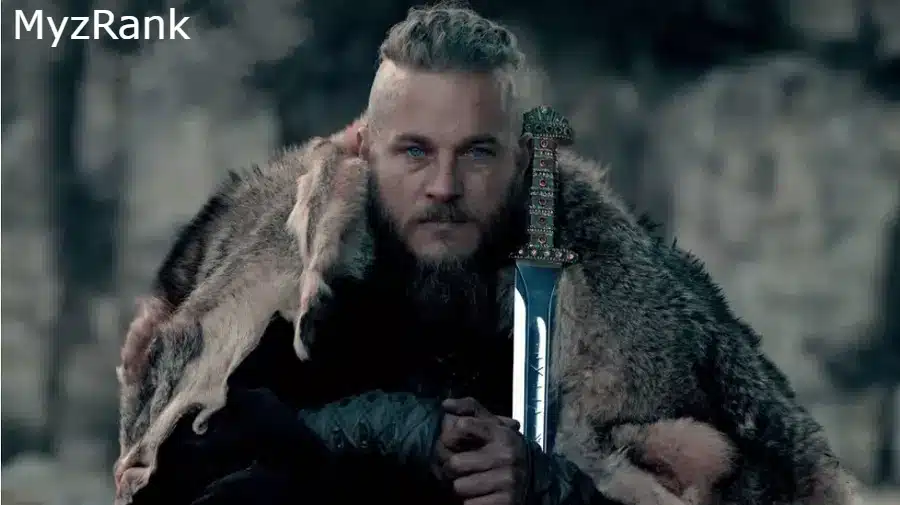 Vikings is a drama about the mysteries of life in antiquity, the adventures of its protagonists, and the Viking series in general, and its main character, Ragnar, particularly, came from epic legendary stories that set the record for the Vikings era.
The series mainly goes around the farmer Ragner, who was living in a Scandinavian Vikings town, and who helps the town's commander in his war conquests for money, food, and new lands, and in the course of these invasions or battles, he gains great fame. Because of his power, because of his warlike ferocity in the wars, and his departure from his master's will to invade overseas, although difficult, through the help of his close friends he discovers a new land, invades it successfully, and returns with a lot of precious spoils.
7. Breaking Bad
Because of the circumstances surrounding Walter's decides to turn to a life of crime, he and one of his former students, Jesse Benckman, "Aaron Paul," work on the production and distribution of crystallized methamphetamine, as a drug, and brings Walter and his student into the world of crime. The series revolves around the character of Walter White, a little-paid teacher, who suffers from frustration, especially after being diagnosed with stage III lung cancer.
If the story doesn't catch your attention, the characters will surely do. Walt, played by Brian Cranston, has some of the best character developments to see in any TV series. In the series, he is transformed from a man who fears his shadow into a confident man who faces fierce challenges.
Read also: Best Streaming Platform for Gaming in 2024
8. Suits
The Best Drama Shows on Netflix 2024.
Suits is one of the Netflix series you should never miss watching. It has been a huge success throughout 9 seasons. Suits is an American series whose events revolve around the world of law and cases. The protagonist, Mike Ross, is a smart, ambitious young man who hasn't finished college, but he'll earn the trust of one of the biggest lawyers, Harvey Specter. The latter would be employed by the company he works for, despite the risks involved if Mike's case were to be exposed and it turned out he was not a Harvard graduate as he claims.
"The Lawyers of the Law are the Same Outlaws" is a strange thing, the series "Suits .. The nine-season legal drama series began airing its first season in the summer of 2011 on the American cable network USA, while the fifth season premiered in late June. After the first week of the show of the first episode of the fifth season, the work team announced the renewal of the series for a sixth season of 16 episodes to be shown in 2016. Its success continued until the ninth and final season, which aired at the beginning of 2019.
9. Peaky Blinders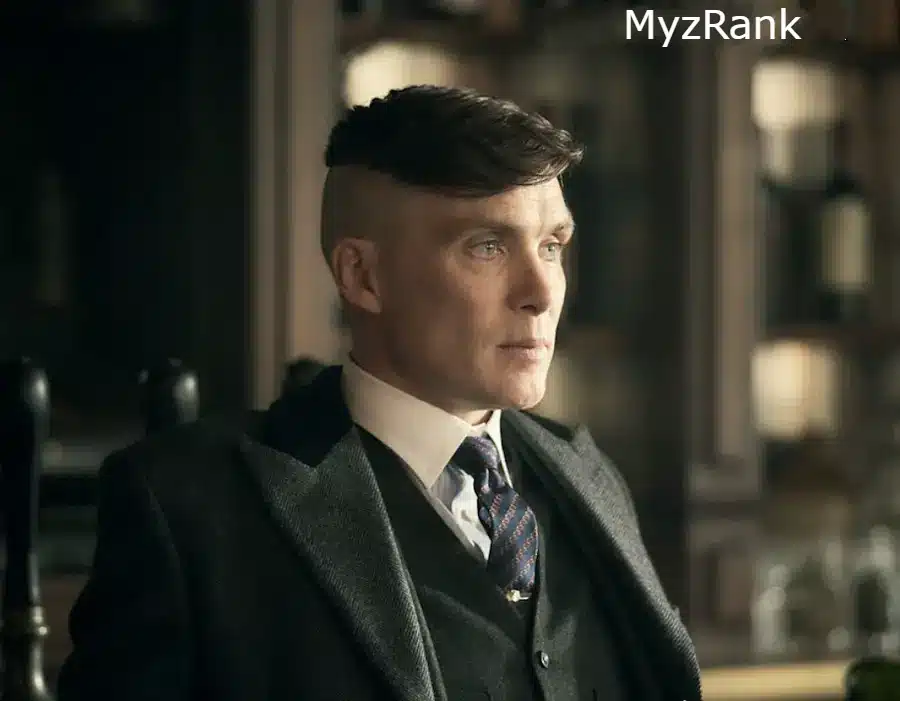 If you love crime series, Peaky Blinders will satisfy your six seasons! Enjoy the dramatic work on Netflix, set in Britain after World War I. Peaky Blinders stars Kallen Murphy as Tommy Shelby, a gang leader, and Sam Neal as a detective in charge of the gang's crackdown.
It tells the story of Tommy Shelby, played by artist Kellen Murphy before he participated in World War I as a tunnel-digger in France, but the war changed his character by 180%. Before the war, he would not stop laughing, but then he became a serious figure who desperately sought to engage in conflicts until he came to control the whole of London.
The Peaky Blinders is named after the Shelby family Arthur Shelby, the older brother, Tommy Shelby, the protagonist, John Shelby, the younger and more imprudent brother, and Ida Shelby, their sister, as well as their aunt Polly Gray, the family who began their march from a Birmingham betting office on horses and then turned into a gang.
Read also: 100 Best Netflix Series To Watch Right Now.
10.
The Witcher
Best Netflix original series.
The Witcher is a 2019 television drama series full of fictional adventures and events based on the Polish-American series The Witcher by Polish writer Andrzej Sapkowski.
Geralt, the renowned hunter-gatherer, and mutant monster strives to find his place in a world where humans are crueler and more sinister than the beasts themselves. During that long journey, fate sets in its way a powerful witch seeking beauty, strength, and longevity. Together with young Princess Sirri, they move the crown prince of the Kingdom, which has great opaque power within it throughout the continent. All three know that they must learn and practice how to navigate in a way that allows them to proceed on a continent that is characterized by being constantly and increasingly volatile.
11.
Lucifer
It is also considered one of the best Netflix series of 2024 to watch as a fun experience if you are a fan of fantasy and fantasy.
Lucifer (Devil) is an angel who fell from the sky and was appointed as a king of the Hakim, but he was bored and bored to decide to retire from his position to open a nightclub in Los Angeles called LUX, but events turn around after the death of a young pop singer in front of the club to awaken something in Lucifer died 10 billion years ago, Is it emotion or compassion?
Lucifer starts to think about her and asks for the help of his girlfriend Maziken or Maze, a fierce demon in the form of a beautiful girl, and the case draws the attention of the police LAPD, especially Detective Chloe Dancer, who is fascinated with Lucifer's ability to extract secrets and desire justice, which makes him think of his lost spirit, which started to love that detective amid the machine's request for Lucifer to come back and rule Hagem again, where they sent Amenadiel's owners to convince Lucifer to return.
12. You (season 4)
After the success of U You on Netflix and achieving a high percentage of viewers, he returned with a new story in his 4th season. In the final episode of Part 3 of You, Joe killed his wife, Love, left their child with another family, faked his death, burned the house, and disappeared from sight.
In the new Part 4, he changes his name to Nick and moves to Paris to find Marianne (a girl he admired in the third season). The fourth season runs in two parts, the first in February 2023, and the second in March 2023. This work is starring: Ben Badgley, who portrayed Joe Goldberg, Elizabeth Lil as Jennifer Beck, Luca Padovan as Baku, and Zach Sherry as Ethan. Shai Mitchell as Peach Salinger and others.
---
Share: