Best Piano Learning Apps For Beginners In 2024
The piano is one tool that allows you to play an entire piece of music without the need for other musical equipment. However, it's not easy to learn. Being able to play this instrument professionally will take a lot of practice and time from you.
Anyway, if you decide to learn piano, but don't have access to this machine, you can begin training by only using free piano apps that have been designed to provide you with a similar playing experience on your small device screen, on this guide we've made a list of the Best Piano Learning Apps For Beginners In 2024 that you can easily download and start using them to become a better piano player.
Check out: Best Budget Android Phones in 2023
1. Piano Marvel: the best app to learn piano at home
For users of iPads or PCs, they can choose this completely beginner-world app, which simulates the playing style of learning while teaching the basics of musical notes and anything else students typically learn in piano courses, even though the interface isn't as beautiful as other apps, It comes with the support of several piano teachers who prepare their students' homework through it, and it is available for a monthly subscription of $15.
2. Yousician: the best app to use to learn piano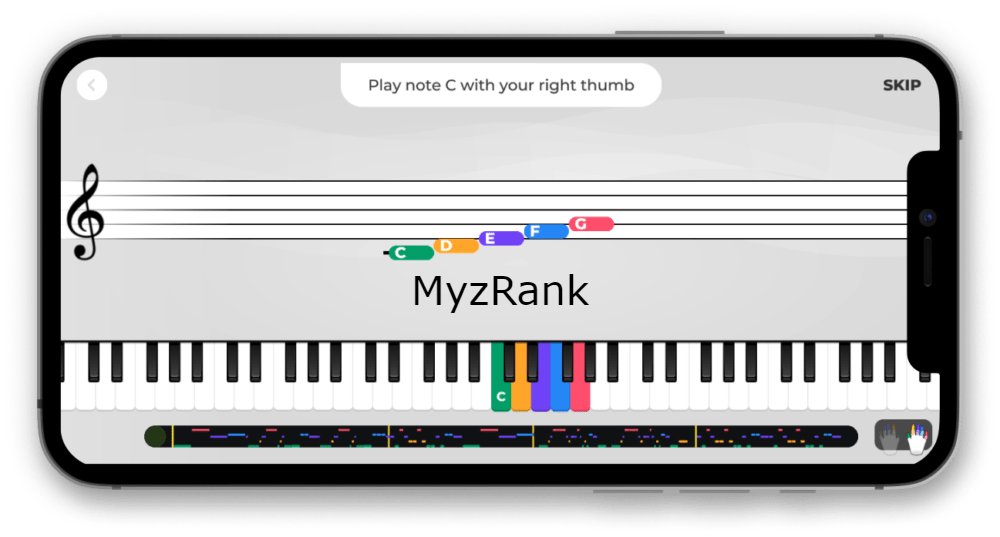 Yousician works as a personal music teacher, with this app you can learn at your own pace, whether you're a beginner or an advanced pianist. It includes step-by-step video lessons that guide you through each lesson and a fun game that motivates you to practice.
It was created with the most innovative and experienced music teachers in the world. Have been adapted to learn on your own or as a complement to the teacher's classes. Through step-by-step tutorials and constant feedback from experts, you'll always know if you're perfectly playing guitar or piano.
Checkout: Best Piano Apps To Help You Learn In 2023.
3. Simply Piano: Best app to learn piano on iPad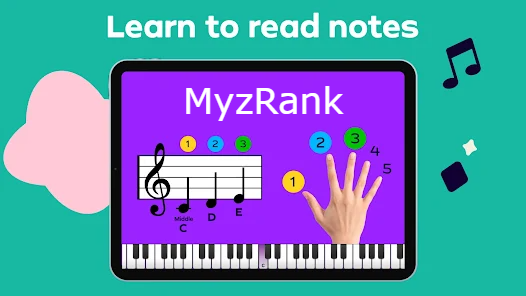 Simply Piano is a popular piano app for beginners. It lets you choose your piano skill level, whether you start from scratch or if you have a basic idea of the tool.
Once you've made your choices, it offers you options such as learning cycles and starts with the basics. As you progress, the next sessions will be unlocked. Simply Piano also lets you learn some of the album's popular songs from around the world. In addition, there are interactive sessions with beginning video courses.
4. Flowkey: The best free app for learning piano 2024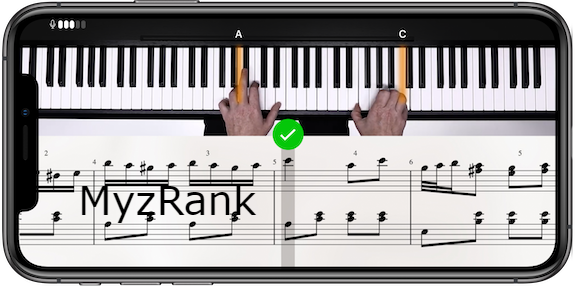 Flowkey is an app to learn to play the piano from the beginning. Why not? Because you can choose from over 1,000 songs and learn everything about notes, strings, technology, and reading the musical note.
The app works with any piano or keyboard (audio or digital). Plus, it has a dynamic system that gives you instant feedback so you can see if you're playing the right notes. Choose your favorite piano pieces from over 1,500 songs and learn all there is to know about musical notes, chords, technique, and sheet reading. It also works with any piano or keyboard, whether it's audio or digital. Perfect for both beginners and experienced pianists.
5. PIANO ACADEMY: The best piano learning app for adults
The Piano Academy is about interactive piano sessions. The app keeps you motivated with a few sound notes while you're exercising. Also, it provides you with immediate feedback on your performance.
It contains a set of usual features such as your theoretical education first (notes, staff, and ropes) and once you get to know yourself, you can climb the ladder by learning and memorizing songs.
6. Perfect Piano: The best piano app for learning
Perfect Piano will let you record and play your tunes. We're talking about a MIDI-compliant tool that you can also use – you can share your creations with your friends or set them as a ringtone. Experiment with a learning mode as it contains more than 50 songs and receives constant updates.
If you think it's going to be full of lessons and educational programs, you're wrong, because what we've learned will help us compete with other players in the Internet mode. Putting together a game that allows us to play the melodies and compete at the same time in real-time.
Read also: The best piano apps in 2023.
7. Skoove: The best piano app 2024
This iOS app was launched in 2015 to offer one of the easiest ways to teach piano and is designed to ease most of the complexities that beginners face in piano learning by providing simple lessons that are easy to understand by the new generation on this unique instrument.
The app comes with a simple interface, with the ability to use it to connect any MIDI board, or full Org to an iPhone, iPad, or even any PC to use the Skoove Learning Platform on their site from here in case you have an Android phone, and while all of the introductions are free, the real benefit of the app only comes after you sign up for the paid plan for $10 a month.
---
Share: