The 5 Best Massage Guns to buy for 2024
After you've done a hard workout in the gym or facing a stressful day, your muscles start to hurt and make you feel tired, this is totally normal because of the byproduct of the muscle healing process. It happens especially when trying a new activity or pushing yourself to bite harder than usual, the best way to recover from this kind of muscle sureness is by sleeping and giving a reset yourself and also having a massage it may be very beneficial in this case.
Massage Gun is also a designed device that you can buy and use whenever you want to help recover faster and feel better that works by targeting sore muscles with rapid-fire pluses and reaching deep into your tired muscles, now there is plenty of brands and modules of this kind of device that is released continuously, so if you are looking to buy one of this devices, in order to help pick the right choice we've reviewed and tested many selections and providing to you a list with The 5 Best Massage Guns to buy for 2024 that will get you back to your peak also by considering the prices and the quality.
The article you may need: Best Free Workout Apps for Beginners at Home in 2023
1. Opove Apex Massage Gun: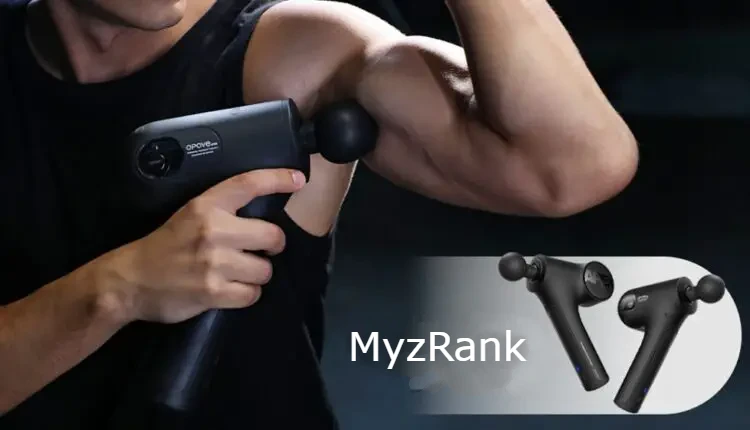 The best massage gun for back pain 2024.
Opove is one of the most popular massage gun brands in the market and it has a lot of High rated reviews by customers, it offers a great massaging experience and also a reasonable price of under 200$. The device comes with a bag which it feels has some kind of synthetic rubber also there are two zippers and a rubber carrying on it, inside the case we have an instruction manual at the top and another small case which contains the extern attachment heads of the device, then we have the massage gun which comes with excellent design it does have a charging cord that you can use to charge it which can take around 1h-2h to the full battery with power and it can stand with you up to 6h of uses. There are 3 moods of speed that you can use with 14.5mm amplitude and a maximum of 50 pounds stall force, Apex massage gun provides a high-efficiency massage that relaxes your muscles and improves recovery after training.
Specifications
Brand: Opove
Sizes: 1
Weight: 2.3 Pounds
Amplitude: 14.5mm
Stall Force: 50Ibs
Max Speed: 2400 rpm
Battery life: up to 4h
2. Hypervolt 2: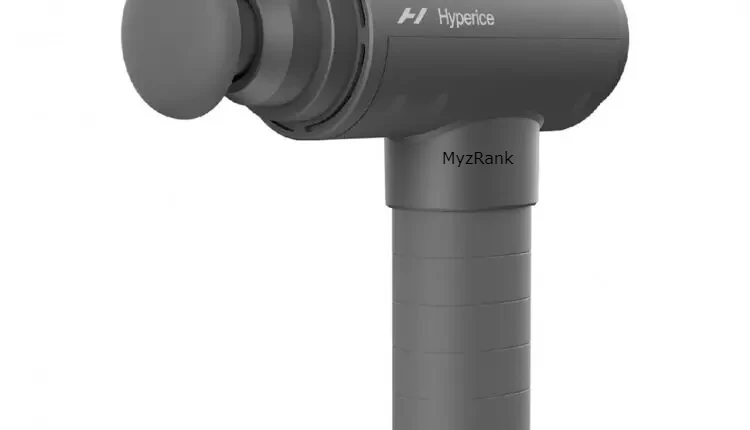 Best Massage Gun for 2024.
For those who don't mind paying a little bit more to get a device of top quality and massaging performance, the best premium and portable percussion massage gun come with a lightweight versatile, and sleekly designed It offers relief on the go massaging away tension and stress help you losing muscle knots and targeting fatigue. This device has a nice feature that allows you to integrate with an app called hypersmart making it easy to find recovery plans that will make you feel better.
This device is available in two colors black and white and it has made of high-quality matte plastic that makes you feel very smooth when you hold the device in your hands, there is a bunch of buttons on the back that allow you to run the device and control the speed settings of it, the battery life in this device is also great it can stay with you up to 3hours and it comes with 5 different attachment heads.
Specifications
Brand: Hyperice
Sizes: 2
Weight: 1.8 Pounds
Amplitude: 14mm
Stall Force: 35Ibs
Max Speed: 2700 rpm
Battery life: 180-Minute total
The article you may need: The best iPad to buy in 2024
3. Theragun Prime: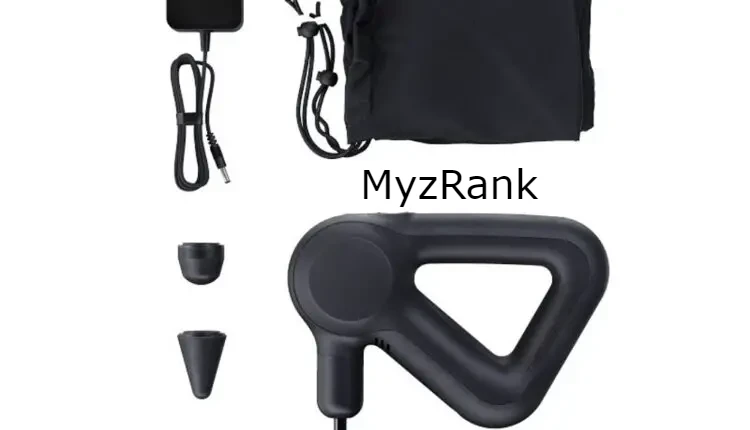 That is one of the best worth buying massage guns in 2024 that are available for under 100$ it is also designed by a popular brand and it delivers some really impressive specs such as guided programs that you see on your phone via Bluetooth connection it comes with 4 different head attachments and an led readout, there is a 5-speed mode that you can easily by using the button in the back, this device does not have the best battery life, but it does work fine and very agreeable that can last for 2h of use and this gun has a multi-grip ergonomic triangle handle is a big boon too which make it the best handheld massage gun give you great flexibility to reach different groups, it starts out with 1750 percussions per minute and arrives to 2400 Percussion p/m, this 4 generation module gun can be controlled just by using the theragun app.
Specifications
Brand: therabody
Sizes: 2
Weight: 2.2 Pounds
Amplitude: 12mm
Stall Force: 30Ibs
Max Speed: 2400 rpm
Battery life: 120-Minute total
4. Wahl Deep Tissue Massager: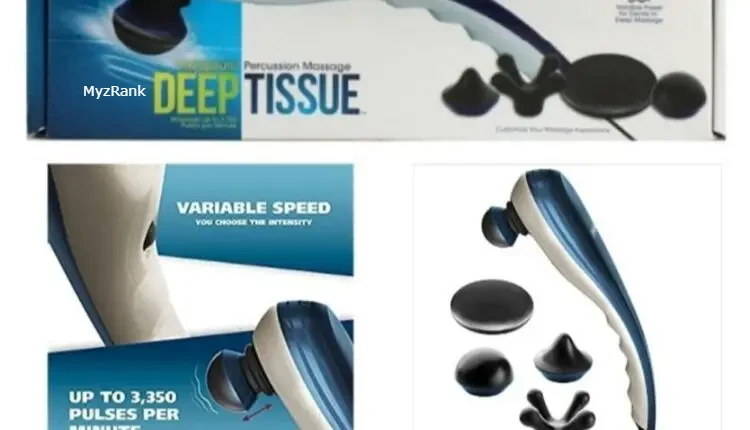 We all know those budget devices don't have the same capability or high performance as the expansive ones, the Wahl Deep Tissue Massager really breaks this rule here, this is absolutely the best cheap massage gun that you can find for under 50$, it comes with 4 head attachments that each are designed to focus for a different part of the body and gives a great massage experience, it is also very easy to handle comes with lightweight and allows to reach to your whole back parts. one of the things that defect this device is it doesn't have or charging power design which means you have to plug it in using the cable that comes with it when you need to use it, it could be considered range but I do think its pretty good deals with this price.
Specifications
Brand: Wahl Clipper
Sizes: 1
Weight: 1.6 Pounds
Amplitude: 12mm
Stall Force: 36Ibs
Max Speed: 3000 percussions per minute
Battery life: none
5. THERAGUN PRO G4: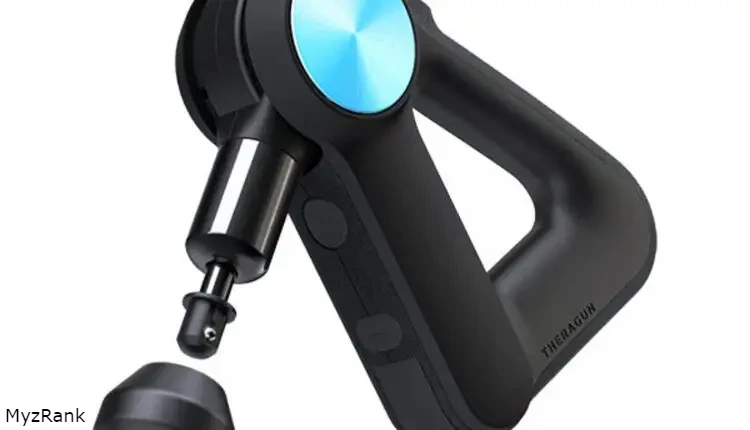 Another theragun module that stands for the 4th and the 500-time tam power massager pro, this is the best massage gun choice for people who would like to break the bank a little bit and get a premium device with a little more cool features.
THERAGUN PRO G4 has articulating arms that allow you to change the angle of the gun which can be very useful with overall ergonomics and help you get to hard reach the part of your body, one of the best things about this device is that I considered it one of the quietest massage guns that I've ever tried. The Pro G4 has 60 pounds of force with a deep reach of 16mm into your muscle groups, speeds up to 2400 repetitions per minute, and comes with several attachment heads and a double extra small battery that you can easily swap, this is one of the best massage guns available on the market that you can get it right now and it also offers 2 years of warranty.
Specifications
Brand: TheraGun
Sizes: 1
Weight: 2.9 Pounds
Amplitude: 16mm
Stall Force: 60Ibs
Max Speed: 2400 percussions per minute
Battery life: 3h total
---
Share: